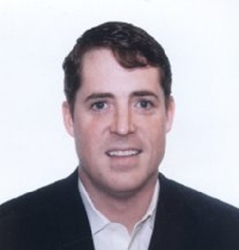 Willis Investment Counsel (WIC) views volatility management as a means for clients to better control their downside participation, while simultaneously maintaining upside equity market exposure, just in a more defensive posture.
New York, NY (PRWEB) February 25, 2014
The Ivy Family Office Network hosted its February 2014 Family Office Trends Forum in New York, NY on February 13th with a discussion on "Non Correlated Investments" led by Jay Kilroy, Portfolio Manager of Willis Investment Counsel.
According to Mr.Kilroy "Willis Investment Counsel (WIC) views volatility management as a means for clients to better control their downside participation, while simultaneously maintaining upside equity market exposure, just in a more defensive posture. We seek equity like returns based on cashflow. We use a portfolio of 65 portfolio stocks using covered calls as a risk dampener.
Although we set the market exposure parameters in our comingled fund, investors that want more or less exposure can control their volatility target in a managed account. What we have seen post 2008 is that for clients who are first and foremost tasked with preserving capital, volatility management, while still maintaining equity market exposure, is critical." With that being said, the overall objectives of this fund are to 1) provide downside protection, 2) deliver an acceptable risk adjusted return, 3) lower volatility, 4) stock appreciation and 5) generate reliable cash flow. Our clients fully appreciate and are keenly aware of the impact of negative compounding, so to be able to capture a good portion of stock appreciation, but also have downside protection in place is a value added proposition.
Moreover, "We do not deploy any gearing, or leverage in our Managed Volatility & Income Fund strategy. In our comingled fund we offer monthly liquidity, and in our managed accounts, clients have immediate liquidity. "
Other speakers on the panel included David Shulman of Basepoint Capital, LLC, Daniel Posner of GC Synexus (Golub Capital), David Geraty of Geraty Investments and Bob Hausler of RT Hausler Strategic Marketing LLC
Mr. Kilroy is a principal and portfolio manager of Willis Investment Counsel, having responsibility for security analysis and portfolio management. He also serves on the firm's investment committee. Prior to joining WIC, Mr. Kilroy was an analyst with Abingdon Capital Management, a long/short hedge fund, where he was a member of the firm's investment committee. Mr. Kilroy's seven-year tenure at Abingdon Capital was preceded by two years as an equity research analyst at Bear, Stearns & Co. covering the multi-industrials sector, and four years as an investment banker with SunTrust Equitable Securities.
Mr. Kilroy holds a bachelor of science degree in Business Administration from the Kenan-Flagler School of Business at the University of North Carolina at Chapel Hill, and an MBA from the Kellogg School of Management at Northwestern University.
About Willis Investment Counsel
Willis Investment Counsel (WIC) is an independent investment management firm specializing in the management of equity, fixed income, and balanced portfolios for individuals, institutions, corporations, foundations, and endowments. For more than 34 years, WIC has managed portfolios for a wide array of clients. Since inception, the firm has operated independently, without affiliation with any brokerage firms, mutual fund companies, banks, or other financial institutions. WIC is owned and managed by its four principals.
The Ivy Family Office Network Forum, IvyFON, provides an ongoing dialogue for family offices to support high-value education and information on trends for family office investing, structure and operational excellence. Attendees gain practical strategies and solutions to achieve both short and long-term objectives. The program features off-the-record, peer-to-peer discussions in a non-commercial setting, in-depth and highly interactive sessions.
IvyFON, is a leading peer to peer global family office network with several hundred family offices attending events around The Americas every year. Some of the more than 2,000 past speakers include more than half of the top 10 largest asset allocating consultancies, pre-eminent alternative investment funds, leading institutional investors, best-in-class asset management professionals, family office subject matter experts and world-class family offices.
Forum sessions are multi-format and cross-disciplinary covering a range of family office centric topics.
IvyFON originates from one of the United States' oldest and largest alternative investment networks, the IvyPlus network. IvyPlus originated as a peer to peer private equity, real estate and hedge fund network consisting of Ivy League and comparable school alumni as well as meritorious participants in the program. The group includes New York City and Los Angeles deal networks across multiple disciplines including private equity, health care and real estate. More than 15,000 investment, family office and institutional investment professionals have attended forums globally.
For more information on Willis Investment Counsel contact George Kushner at GKushner(at)wicinvest(dot)com or at 770-718-0706. For more information on the Ivy Family Office Network, contact us at 646-290-8114 or at ivyfon.com/contact.html.