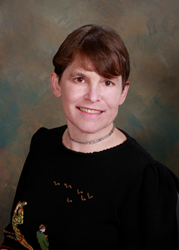 [F]or many patients it now provides a quality of life they would never have otherwise achieved.
Houston, TX (PRWEB) February 24, 2014
Houston Allergy & Asthma Associates reports new findings from research on more efficient and effective methods to treat asthma. The research, funded by Novartis Pharmaceuticals, appeared in Current Medical Research and Opinion this month. It concerns a novel liquid formulation of the monoclonal antibody omalizumab (Xolair), a medication increasingly used in the treatment of allergic diseases.
"One of Xolair's disadvantages is that it requires careful, time-consuming preparation in the clinic, immediately before the drug is administered. This translates into extensive nursing time and long waits for patients," says lead author Laura Somerville, MD, PhD. "The investigators on this project determined that a new formulation, stored in a pre-filled syringe, preserves vaccine safety while avoiding the inconvenience and delay of the original lyophilized Xolair."
Dr Somerville served as Houston Allergy & Asthma's research director during the years that omalizumab was developed and approved by the FDA. Research on the novel liquid formulation was necessary to gain FDA approval, which is pending. "We're very hopeful about the future applications of this particular formulation. We became involved in research on omalizumab over a decade ago, and for many patients it now provides a quality of life they would never have otherwise achieved. Drug development can be painstakingly slow but it's very satisfying to see it making a difference in the day-to-day lives of our patients."