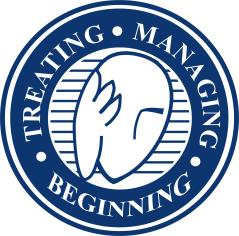 The seminars involved growth and development of the jaws and the relationship of the teeth to biomechanics of jaw function. - Dr. Ronald C. Auvenshine
Houston, TX (PRWEB) February 26, 2014
Dr. Ronald C. Auvenshine finished a series of lectures to graduate students at University of Texas School of Dentistry Houston this month. The series began in January and continued into February, before Dr. Auvenshine made his way to the 2014 annual Scientific Meeting of the American Equilibration Society.
The topics of his lecture series included the biologic principles of occlusion, as well as the diagnosis and management of TMD. These are subjects that Dr. Auvenshine has been working on for decades and teaching since receiving a Doctorate of Philosophy (Ph.D.) in Human Anatomy in 1976.
"The seminars involved growth and development of the jaws and the relationship of the teeth to biomechanics of jaw function," said Dr. Auvenshine. In his most recent newsletter he shared a bit about the lectures that the graduate students have heard. "We have discussed the importance of harmonizing the bite with the removal of stressors from the oral area to prevent wear and tear to the teeth, the gums and the supporting periodontal ligament, which holds the tooth in the socket."
Dr. Auvenshine also stressed the need to make bite adjustments by using intraoral appliances to relax the muscles and stabilize jaw joint function. Other topics that he addressed with the graduate students were the differential diagnosis as well as symptoms of temporomandibular disorders. Dr. Auvenshine delivered his third and final lecture on February 13, 2014.
To learn more about Dr. Auvenshine and the MedCenter TMJ, please visit: http://www.medcentertmj.com/.
About MedCenter TMJ
At MedCenter TMJ Dr. Ronald C. Auvenshine and his team of medical professionals are helping patients that suffer from orofacial pain and temporomandibular joint disorders find relief. For more than 35 years, Dr. Auvenshine has focused his practice solely on providing specialized treatment for craniomandibular disorders in order to give his patients the best care possible for their unique needs. Before opening his own private practice, Dr. Auvenshine worked as a dental officer in the United States Army and as a faculty member at LSU School of Dentistry in New Orleans where he founded the Temporomandibular Joint (TMJ) and Facial Pain Clinic at the LSU School of Dentistry.