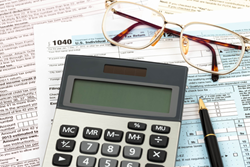 (PRWEB) February 26, 2014
Over the course of the next month, people will gradually receive their tax slips from various sources to determine if they will be entitled to a refund, or if they will be paying money back. A Tellwut online survey found that although not all may look forward to tax season, we are generally prepared while likely being entitled to a refund. Tellwut asked people how prepared they consider themselves to be, and found that 58% usually stay prepared keeping all necessary receipts while 19% feel that they miss a few items and 23% are last minute filers. With 66% of panel members entitled to receive a refund during tax time, the tax season is used by many as financial relief system to catch up on bill and debt payments. The balance of 16% use the tax system as a loan mechanism as they expect to owe money with 18% neither owing nor receiving a refund.
A strong indicator of why most are so well prepared could be linked to more affordable and flexible software systems which not only aid individuals, but allow them to complete tax returns themselves. Another online survey found that 52% will prepare their own returns; while 36% have their returns professionally prepared and 12% have their friends prepare their returns.
The unfortunate side of tax season is how refund proceeds are used. We might think the cash infusion could be used for leisure, but the online survey determined that taxpayers have different plans. 36% will catch up on bill payments, 25% will pay off existing debt, and only 23% will spend it on leisure, while 16% reinvest the refund. Overall 74% of voter respondents believe they are paying too much in taxes.
Tax season provides a mixture of positive and negative results. It is satisfying to see that many of us will be entitled to a refund, however it is evident that many continue to struggle with accumulating bill and debt payments. With tax refunds only being returned annually, the majority expecting a refund are actually loaning the government money while delaying bill and debt payments. It's a toss-up between cash management and forced savings.
Tellwut is a North American online forum of individuals dedicated to expressing their opinions through online surveys based upon a wide variety of topics in exchange for rewards and the Tellwut community experience. The Tellwut community and proprietary online survey and reward software application provide a platform for organizations to send surveys to their stakeholders or to crowdsource and conduct online market research through the use of the Tellwut survey platform and the Tellwut Community; thus allowing businesses a clearer understanding and insight into their products or services, customer sentiment and potential business opportunities.