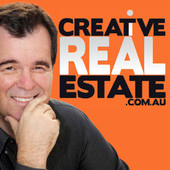 ...We have a massive shortage of dwellings because for a long time, the banks weren't lending any money for development. Meanwhile, we keep getting more people and more demand, so that pushes up rents and prices.
(PRWEB) February 26, 2014
As we edge deeper into the new year, Australian creative real estate strategist, Rick Otton, has revealed that the 2014 housing market will continue to enjoy boom-like conditions. During a 'Street Smart Secrets to Real Estate Wealth' regular podcast, the property millionaire looked to the months ahead – to give property investors up-to-date tips to avoid missing out.
In the podcast, Mr Otton said the money was flooding back into the Australian market, with consumer confidence and spending at buoyant levels.
He added that the real estate cycle was being driven by baby boomers buying properties through self-managed superannuation funds, Australian investors and foreign investment, particularly from China.
"The problem is we have a massive shortage of dwellings because for a long time, the banks weren't lending any money for development. Meanwhile, we keep getting more people and more demand, so that pushes up rents and prices," he explained.
"With interest rates and inflation likely to stay low, and banks relaxing their credit lending, more people can buy property, which again pushes up demand."
Mr Otton said the boom was also being fuelled by the so-called "wealth effect", which revolved around spending habits based on perception rather than hard, cold facts.
"When people perceive there's no money, they hunker down and don't spend. When they feel there's good times and they're wealthier, they loosen the purse strings and start spending," he said.
Australia real estate boom
The real estate educator, who is currently running a series of one-day property training events across major Australian cities, said while property investors could expect good times ahead, conditions would not amount to "the doubling of property prices every seven years" as experienced in the recent past.
He said his key philosophy during these times was to jump in – or regret it later.
"I reckon when you're getting into a boom market, you grab as much as you can, but without a new bank loan or even your own cash," Mr Otton said.
"People tend to search for the cheapest real estate investing deals possible, then tie up all of their cash to buy one. I'd rather use none of my own cash, which means I can buy lots of properties. My advice is to re-design the system so you get financial freedom now."
Mr Otton's innovative strategies are based on two decades of trial and error. With hundreds of properties to his name, the author and property mogul has devoted his professional life to teaching property investors about asset protection and long-term wealth creation through non-traditional strategies.
To hear this, and other free podcasts from Rick Otton visit CreativeRealEstate.com.au.
About Rick Otton
Australian property investment specialist, Rick Otton, has been developing, sharing and teaching his innovative real estate strategies for 23 years. As the founder and CEO of We Buy Houses, which operates in the US, UK, Australia and New Zealand he is known for introducing cutting-edge techniques that have enabled previously disenfranchised people to get out of the rental cycle and into their own homes.
His innovative low-risk, high-reward approach to Australian real estate investing has been featured in a variety of television programs and magazines, including Today Tonight, Hot Property and Australian Property Investor. His real estate book, published in 2012, ''How To Buy A House For A Dollar', voted by Money Magazine and Dymocks Book stores as one of the Top 10 Most Popular Finance Titles for 2013.
As well as conducting free seminars, workshops and conferences in the UK and Australia, Mr Otton releases a weekly podcast on iTunes, Creative Real Estate. In these he shares examples of real transactions, and you can listen to his students share their own experiences using his strategies.
Go to CreativeRealEstate.com.au to listen to Mr Otton's free podcasts.