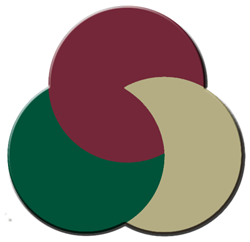 Huntingdon, Pennsylvania (PRWEB) March 03, 2014
Mutual Benefit Group has been named one of the Top 100 Organizations by Pennsylvania Business Central, a business-to-business news publication serving a 22-county area in Pennsylvania. According to Pennsylvania Business Central Publisher David Wells, there are more than 65,000 organizations in his publication's coverage area. "Once again, our readers from across the state provided an unprecedented number of nominations for our annual Top 100 Organizations list," he said. "Choosing the finalists was a daunting task!"
Mutual Benefit Insurance Company, today the controlling company of Mutual Benefit Group, got its start in Corry, near Erie, before moving the company's principal place of business to Huntingdon, Pennsylvania. In 1997, Steve Sliver was appointed CEO, and a year later, the company had a new name and new logo: Mutual Benefit Group. It became the umbrella organization for its two subsidiary insurance companies, Mutual Benefit Insurance Company and Select Risk Insurance Company.
Over the years, Mutual Benefit Group has consistently been the largest giver in the Huntingdon County United Way's Business and Commerce Division. The company also supports Relay for Life, Huntingdon County PRIDE, and Toys for Tots, among others.
Mutual Benefit Group is a regional property/casualty insurance carrier headquartered in Huntingdon, Pennsylvania, that has been providing coverage for personal autos, homes, and businesses since 1908. The company's insurance products are underwritten through its member companies, Mutual Benefit Insurance Company and Select Risk Insurance Company. Rated A- (Excellent) by A.M. Best, Mutual Benefit serves nearly 80,000 policyholders in Pennsylvania and Maryland through 250 independent insurance agents. Mutual Benefit Group was awarded a 2013 Stakeholder Team Accomplishment Recognition (STAR) (TM) award from Demotech, Inc., a financial analysis firm specializing in evaluating the financial stability of regional and specialty insurers. Only 44, or 1.6%, of the 2,736 carriers reviewed by Demotech received the STAR (TM) award based on their 2012 operating results. Mutual Benefit Group was also named to the list of Best Places to Work in Pennsylvania for 2013. This was the fifth consecutive year that the firm has qualified for the list.