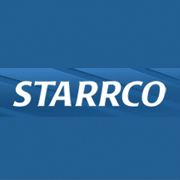 St. Louis, Mo. (PRWEB) February 27, 2014
Exhibitors from industry, commerce, and government will have booths on display at the 180,000 square foot show floor. MODEX 2014 will be held at the Georgia World Conference Center, in the heart of downtown Atlanta.
Starrco will be among over 800 leading experts in the industry, to inform and connect with other exhibitors. Located at booth number 9014, Starrco will have products on display for participants. Representatives will be available to discuss the company's innovative approach to designing modular and portable office systems, pre-fabricated equipment enclosures, clean rooms, and guard buildings.
Since 1965, Starrco has been designing and fabricating modular office systems and enclosures. The company's commitment to innovation, technology, and unparalleled customer service continues to help with Starrco's growth and success. This March, Starrco returns to MODEX 2014 to expand the company's reach even further.
MODEX 2014 is the perfect way to see and experience the newest and most innovative products and solutions for supply chain and manufacturing industries. With over 800 exhibits and 150 educational seminars located in one place, the conference is a great chance for companies to stay on top of the latest developments. By bringing together leading experts from the industry, participants have access to the latest information on manufacturing and supply chain trends, technologies, and innovations.
The conference also includes valuable opportunities for participants to network and facilitate future business. Several educational events will take place, including show floor seminars, keynotes on leading supply chain topics, collocated educational sessions from premiere authorities in manufacturing and supply chain industries, and networking opportunities with solution providers and other industry professionals.
MODEX 2014 provides a great opportunity for industrial, commercial, and governmental businesses to stay informed and network with exhibitors. It will be held at the Georgia World Conference Center, from March 17 – 20, 2014.
About Starrco
Starrco has been providing modular office solutions since 1965. The success and growth of Starrco is built upon the steadfast commitment to quality, innovation and Starrco's unparalleled customer service.
Starrco offers a wide variety of modular office systems - from single user offices to two-story multiple modular office complexes. Modular office systems are manufactured to precisely fit the client's application and install in a fraction of the time of conventional construction. Portable office materials come completely finished and require no sanding or painting.
Starrco offers a wide variety of materials, finishes and colors that allow customers the freedom to design systems that meet specific needs and personal style.
In addition to pre-engineered modular office systems, Starrco manufactures modular clean room systems, floor to ceiling modular office wall partitions, Starrguard Safety Guard Rail and pre-assembled portable offices and buildings. With a network of factory-trained distributors, supported by our Starrco St. Louis, Missouri staff, projects are completed on time and on budget.
Contact Starrco today at 800-325-4259 or request information on the website at starrco.com.
# # #