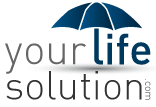 Once you have the coverage they can't take it away as long as it's consistently paid for. It generally costs less than car insurance and is only a fraction of the cost of health insurance
Chicago, IL (PRWEB) February 27, 2014
YourLifeSolution.com, a service which instantaneously generates life insurance quotes from competing carriers, is launching a campaign to encourage even those who are not explicitly interested in life insurance to spend 60 seconds to find out what a permanent term life insurance policy would cost. "While someone might not be interested in life insurance prior to age 30, it's so much more cost effective to just buy the coverage when you're young and still entirely healthy. Once you have the coverage they can't take it away as long as it's consistently paid for. It generally costs less than car insurance and is only a fraction of the cost of health insurance", said Eric Smith, the founder of YourLifeSolution.com.
YourLifeSolution.com states that as of the time of this release, these are the most competitive rates for various amounts of life insurance coverage with rates guaranteed for life on thirty year-old applicants:
$250,000 of permanent life insurance:
$85 for men
$74 for women
$500,000 of permanent life insurance:
$165 for men
$140 for women
$1,000,000 of permanent life insurance:
$305 for men
$266 for women
(all figures are rounded to nearest dollar and are quoted at the best risk rating)
YourLifeSolution.com claims that for a typical Internet user, it takes less than one minute to acquire life insurance quotes using their website. Users interested in getting quotes or information by phone can reach Eric Smith at 888.374.2764.