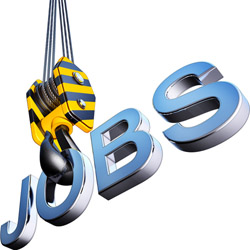 San Antonio, TX (PRWEB) February 28, 2014
MAU Workforce Solutions is accepting applications for Call Center Representatives located in San Antonio, Texas!
Our new and improved application process allows candidates to apply in three quick steps. First, candidates will complete a short online form. Second, candidates will proceed to an automated phone screen. Third, candidates will pick a date and time for their phone interview, using an online interview scheduling system.
Please Note: Candidates must have access to a phone to complete the automated phone screen.
Interested candidates may visit http://www.mau.com/callcentersa to get started!
Call Center Representative Job Description:
A local call center is looking to add energetic, professional, and dependable call center agents to its team in San Antonio, Texas. There is a chance to work from home after 3 months. The ideal applicant is a self-starter with a professional phone manner.
Requirements:
High School Diploma or GED
1-2 years of stable work history, prior inbound customer support preferred
Strong data entry and software skills
MAU offers optional benefits to associates including medical, prescription, dental, vision, 401K, and life insurance. MAU Workforce Solutions provides equal employment opportunities for all applicants, regardless of race, religion, color, sex, or national origin, age, veteran status, disability or any other characteristic protected by law. MAU is an Equal Opportunity Employer.
MAU is a family-owned, Native American, certified minority business enterprise that has grown over the years to become one of the nation's top diversity-owned temporary staffing, recruiting, and outsourcing companies. With recruiting partners in six continents and an international customer base, we have extensive industry knowledge on top of the ability to analyze, design and implement solutions that match the needs our clients.