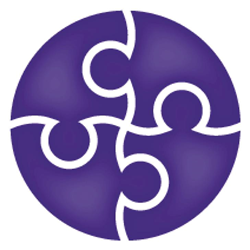 Our partnership with Shadowmatch USA adds to the tools and expertise we have to offer and our entire community benefits from relationships like these."
Dallas, Texas (PRWEB) March 10, 2014
Dallas-based Shadowmatch USA will be partnering with the Center for Nonprofit Management (CNM) to maximize the potential of individuals and teams within the nonprofit sector by providing assessments focused on identifying unique working habits and behaviors of individuals and teams. By uncovering the working dynamics of teams in such a precise and practical matter, Shadowmatch USA will help CNM execute its mission of strengthening nonprofits by providing training and consulting services to help the individuals and teams become more efficient and successful in their mission impact.
Over the years as community needs have become greater, the nonprofit sector has become more critical than ever. As one of the nation's leading management support organizations, CNM brings the most current tools for best practices to thousands of nonprofit boards, staff and volunteers each year. Shadowmatch USA's offerings will add to the tools available to help propel organizations to achieve the highest level of productivity, performance and mission-impact.
CNM President Cynthia Nunn says, "We strive to be a catalyst for strengthening the effectiveness of nonprofits by connecting them with the training and development, expert consultants, partners and industry information they need to be successful. Our partnership with Shadowmatch USA adds to the tools and expertise we have to offer and our entire community benefits from relationships like these."
"We are honored to partner with the Center for Nonprofit Management. Shadowmatch is committed to giving back to the community in which we live and work," said Adrian Wood, co-founder of Shadowmatch USA. "We believe in CNM's mission and know our solution can provide results-oriented strategies to move agencies to the next level of performance through behavioral analysis which benefits our local community, and economy, in so many ways."
About the Center for Nonprofit Management (CNM)
The mission of the Center for Nonprofit Management is to strengthen nonprofits to enhance sustainability and maximize impact. Fulfilling its mission since 1980, the Center for Nonprofit Management expands its reach to help the staff and boards of more than 3,000 nonprofit organizations develop better management and governance skills through consulting and education programs. CNM develops great people who build great nonprofits working with great partners that connected together, drive great impact in our community. Visit http://www.cnmconnect.org for more information on CNM.
About Shadowmatch USA
Shadowmatch USA, based in Dallas and the exclusive provider and administrator of the Shadowmatch behavioral benchmarking tool in the U.S., is committed to positively impacting individuals and teams to accelerate business performance. The Shadowmatch system and services identify and predict specific employee habits and behaviors responsible for team's success. Armed with these powerful insights, business leaders can better build, manage, develop and deploy their teams and individual employees. Follow our news on Twitter @ShadowmatchUSA or like us on Facebook.