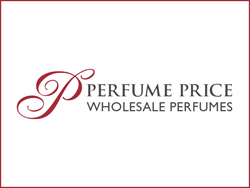 Perfume Price is focused on pricing and customer service.
Pompano Beach, Florida (PRWEB) February 28, 2014
Wholesale perfume supplier Perfume Price will display at the ASDLV trade show March 16 through 19, 2014 at the Las Vegas Convention Center. In business since 2008, the company has already established a long history of appearing at ASD events -- and of satisfying its customers with personal service.
"This year, the goal is to renew old acquaintances made at previous events and to make new contacts," a company spokesman said. Tens of thousands of attendees loyally visit ASD events each year, finding one of the world's best selections of merchandise. This consumer-goods trade show is intended to bring the best suppliers together with the customers who need what they offer.
Perfume Price has established a prominent position in the wholesale perfume industry by selling both brand-name products and independent branded perfumes at prices that are often much better than its competitors. The company makes direct arrangements with manufacturers around the world to ensure that every product it sells comes at the best possible price.
"ASD is a major opportunity for us, and we wouldn't miss it," the spokesman said. "For our clients and potential clients, it's an opportunity to meet us and get to know the people behind Perfume Price."
Retail perfume sellers who want to make sure they meet Perfume Price representatives in person are encouraged to seek out booth number C1470, the home-away-from-home for the Perfume Price team throughout the event.
"We hope our current clients and those in the perfume business who want to buy at lower prices and make more profit will seek us out. Finding Perfume Price could be the best chance your retail shop or online store has of increasing profits and increasing your product offerings too," the spokesman said.
Perfume Price is focused on pricing and customer service. While there may be other companies that can match the Perfume Price selection, few can offer the same level of personalized service. The company helps retailers make product selections, if necessary, and works to get the best deal on shipping too -- even for international clients. Because the company is efficient and the staff are experts at what they do, that level of service is possible.
The Perfume Price booth at space number C1470 in the Las Vegas Convention Center will be fully staffed with perfume experts during the entire ASDLV event. Clients and potential clients can also arrange a private meeting with company representatives by contacting the company in advance through its website, http://www.perfumeprice.net.
ABOUT PEFUME PRICE
Perfume Price is a wholesale perfume supplier based in Pompano Beach, Florida and serving clients around the United States and across the world. Offering both designer original fragrances and off-brand, independent perfumes, colognes and other fragrance products, Perfume Price leads its industry in personalized customer service and selection. Find out more about the company at http://www.perfumeprice.net.
END