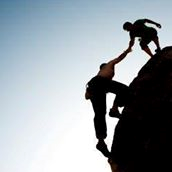 Membership in a professional association indicates you are committed to your industry.
(PRWEB) March 12, 2014
The International Concierge and Lifestyle Management Association (ICLMA) welcomes Cathy Lauder of The Proctor Dealerships in Fort Lauderdale, FL and Penny Francis of Distinct Lifestyle CA Inc in Newbury Park CA as the latest members to earn the coveted Certified Concierge Specialist (C.C.S.) designation. ICLMA is the world's leading professional association designed to support concierge and lifestyle management professionals with continuing education, resources, and public awareness. With only 18 Certified Concierge Specialists worldwide, the designation assures that clients of these professionals will receive the highest level of service and knowledge to help travelers, businesspeople, and anyone with the need for expert assistance to support their busy lives.
ICLMA was founded originally as the International Concierge and Errand Association (ICEA) in 2000, but became ICLMA in 2013. ICLMA has grown exponentially over the past several years, and currently has over 500 members in 25 countries.
ICLMA offers a wide range of services to lifestyle management professionals to assist their efforts to strengthen their businesses, including continuing education and resources designed to keep their members' businesses current with changes and growth in the industry, and to help them gain the skills to best serve their clients. Continuing education is a prime function of ICLMA through regularly scheduled webinars, an extensive member library, and a 24-hour online community so that members can offer resources and support to their peers.
In addition, ICLMA enhances public awareness of the lifestyle management and personal concierge services industry by networking members with both other ICLMA members and potential clients. The benefits of membership in ICLMA are vast, and the low annual membership fee is cost-effective both for established business professionals and those starting out in the field.
ICLMA also sponsors the Certified Concierge Specialist (C.C.S.) certification program, which requires a rigorous set of requirements including educational attainment, business excellence, community service, and a commitment to the organization's Code of Ethics. Only 5% of the ICLMA membership has earned the coveted Certified Concierge Specialist designation, which assures clients of the highest level of knowledge and commitment to excellence in the industry.
ICLMA is currently seeking Lifestyle Management professionals throughout the world to become members of this exclusive organization – including corporate concierges, independent concierges, lifestyle managers, personal assistants, virtual assistants, concierge doctors, estate managers, errand services and companies selling products or services to concierge professionals – who are committed to excellence in their profession and seeking support and resources to build their skills and achieve optimal success.