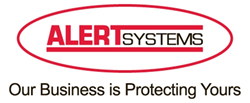 While many businesses have CCTV security systems fitted inside their stores or offices, it's important to remember that crime isn't limited to inside areas of a premises
(PRWEB UK) 28 February 2014
The BBC has reported on 25th February that police have released CCTV images of an individual they wish to speak to following an attempted abduction of a woman in a supermarket's car park in Lowesmoor, Worcester. It is reported that a man grabbed a woman from behind before putting his hands over her mouth and pushing her up against a wall. After a struggle, she managed to escape, but police are worried that the man responsible could be "a serious risk to the public."
After the incident, which occurred at 07:15 on Sunday in the Lowesmoor branch of Asda, the individual left in the direction of St Martin's Quarter. Detective Inspector Andy Price CIS told the BBC that:
"We are releasing footage of a man caught on CCTV at the time of the incident. We need to speak to him at the earliest opportunity because we believe he could play a central role in our investigation."
A subsequent report by the BBC published on 26th February has revealed that a 20 year old man has been arrested in connection with the incident.
Specialists in CCTV security systems, the team at AlertSystems closely follow CCTV-related news and a spokesperson for the company offered their comments:
"An incident such as this can be frightening for the victim and CCTV security systems can play a vital role in offering protection. As the latest report indicates, an individual has been arrested in connection with the attack and the CCTV footage could have contributed to furthering police investigations.
While many businesses have CCTV security systems fitted inside their stores or offices, it's important to remember that crime isn't limited to inside areas of a premises – they can occur in outdoor locations too. Outside areas of a business can be particularly vulnerable to crime, whether it's an act of vandalism, theft or attack, as the area may not be regularly monitored. Installing high quality CCTV security systems in outside areas of your premises can help you to effectively monitor your premises, as well as offer a secure environment for members of staff and customers."
AlertSystems manage and maintain over 5000 security installations throughout the UK and are specialists in providing business security solutions. Offering professional service and a complete range of security services such as monitored alarm systems, Automatic Number Plate Recognition and Avigilon CCTV security systems. AlertSystems offers effective and reliable solutions to security problems.