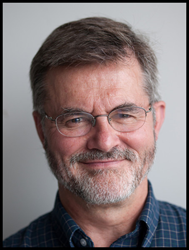 It is all a part of our ongoing efforts to help our Health, Education, Counseling, and Pharmacy graduates become some of the best practitioners in the nation.
Bangor, Maine (PRWEB) March 03, 2014
Approximately 50 million people - one in five Americans - are taking at least one psychiatric medication. Yet the rates of mental illness and related disabilities in this country continue to dramatically increase. Could our drug-based paradigm of psychological care, in some way, be fueling an epidemic of disabling illness?
In an effort to help members of the public better understand the use and abuse of prescription medicine, the College of Health and Education at Husson University is presenting a lecture by noted journalist and author Robert Whitaker. Much of Whitaker's writing has focused on psychiatry, the pharmaceutical industry and mental illness.
"Robert's research into mental illness and medication challenges conventional notions about some of the long-term effects of psychiatric drugs," said Paula Tingley, interim dean of the College of Health and Education at Husson University. "Anyone who is interested in the fields of psychiatry and healthcare, as well as those who want to know more about how mind and mood-altering drugs are affecting individuals, should attend this eye-opening lecture."
In his book, Anatomy of an Epidemic, Whitaker investigates the astonishing rise in the number of people enrolled in government disability due to mental illness over the past 20 years. As part of this lecture, he will share his research into psychiatric medications and their long-term effects on patients suffering from depression, bipolar disorders and schizophrenia. He'll also highlight innovative programs in Europe that could be adopted here in the United States as part of an effort to reform mental health care.
"Conversations among all health care providers and educators on critical issues like this enhances the delivery of good mental health care for all our citizens. It is all a part of our ongoing efforts to help our Health, Education, Counseling, and Pharmacy graduates become some of the best practitioners in the nation," said Deborah Drew Ed.D., director, Graduate Counseling Programs at Husson University.
The lecture by Whitaker will be taking place at the Gracie Theatre on March 6 at 6:00 p.m. Attendance is free and open to the public.
More About Robert Whitacker
Robert Whitaker is a journalist and author of four books. His first book, Mad in America: Bad Science, Bad Medicine and the Enduring Mistreatment of the Mentally Ill was named by Discover magazine as one of the best science books of 2002. His second, The Mapmaker's Wife: A True Tale of Love, Murder and Survival in the Amazon, was named by the American Library Association as one of the best biographies of 2004. In 2008,
Crown published On the Laps of Gods: The Red Summer of 1919 and the Struggle for Justice that Remade a Nation, which was awarded the Anthony J. Lukas work-in-progress prize. Whitaker's latest book, Anatomy of an Epidemic: Magic Bullets, Psychiatric Drugs, and the Astonishing Rise of Mental Illness in America, won the Investigative Reporters and Editors book award for best investigative journalism in 2010.
With graduate degree programs in Clinical Mental Health Counseling, Human Relations, School Counseling, and Pastoral Counseling, the Counseling and Human Relations Program at Husson University prepares professionals interested in facilitating the healthy development of youth and adults. Through advanced graduate coursework, students attain a mastery of counseling theory and practice that can be utilized to help others successfully manage their mental, emotional and spiritual well-being.
For more than 100 years, Husson University has prepared future leaders to handle the challenges of tomorrow through innovative undergraduate and graduate degrees. With a commitment to delivering affordable classroom, online and experiential learning opportunities, Husson University has come to represent superior value in higher education. Our Bangor campus and off-campus satellite education centers in Southern Maine, Wells and Northern Maine provide advanced knowledge in business; health and education; pharmacy studies; science and humanities; as well as communication. In addition, Husson University has a robust adult learning program. For more information about educational opportunities that can lead to personal and professional success, visit Husson.edu.