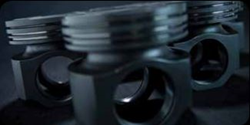 Midland, MI (PRWEB) February 28, 2014
HHP's new ISX engine overhaul rebuild kits are long lasting, extremely durable and cost roughly 30 percent less than similar OEM components. They are backed by an industry leading two-year, unlimited mileage parts and labor warranty and can be shipped directly to customers completely free of cost.
HHP also keeps remanufactured ISX and QSX cylinder heads in stock, which are also available for immediate delivery for customers who operate on tight schedules. Cylinder heads from HHP have been recast to increase strength and durability and feature brand new valves, guides, keepers, springs and injector sleeves to ensure high quality and increased performance. Free shipping is also standard on cylinder heads. (Common replacement part numbers include 3412280, 3680855, 3680872, 3682836, 3682863, 3683003, 3683986, 4026542, 4962732, 3412277, 410, 1420, 4059264, and 4926774).
For more information on ISX rebuild kits, you can visit our website (http://www.highwayandheavyparts.com) or call toll free at (855) 447-7278 to speak with one of our qualified professionals. HHP specializes in rebuild kits, cylinder heads, camshafts, crankshafts, fuel injectors, turbochargers, and gasket sets. Coverage includes: Caterpillar, Cummins, Detroit Diesel and International engines for On-highway, Off-highway, Marine, Power Generation and Natural Gas Markets. Tags: ISX Rebuild Kit, ISX Overhaul Kit, ISX Inframe Kit