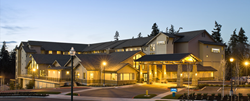 At Wright Hotel development we build hotels and relationships that last.
Portland, OR (PRWEB) March 04, 2014
Nationwide hotel construction firm, Wright Hotel Development, whose primary focus is hospitality related construction for franchised and luxury hotels, announced today they have been selected as the General Contractor to build a 197 unit Staybridge Suites hotel in Cathedral City, CA for Cathedral HotelGroup, LP. Construction is expected to commence in the next 30 days with the project to be completed in January 2015.
The Staybridge Suites Extended StayHotel will feature large units with full kitchens, high-end modern finishes and décor which will set them apart from area hotels. "We build quality hotels nationwide for our customers that we are proud of and we are thankful to have the opportunity to build this hotel," said Bob Wright, President of Wright Hotel Development Inc with headquarter offices in Portland, OR.
"Given our ability to build quality hotels at competitive prices in a timely manner we expect to gain momentum through the economic upswing. We have built over 50 hotels ranging from 60 units to a 10 story 202 unit 4 Diamond AAA Rated Luxury Tribal Casino Hotel. We mainly built hotels and moreover we understand the business and the financials as we also own our own hotels." 2014 and Beyond is looking promising.
Wright Hotel Development has constructions starts in the following state to be announced in the coming months Florida , Nevada, New Jersey, Louisiana, Oregon, and Washington.