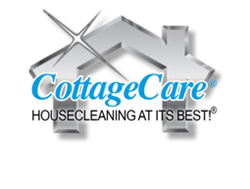 Services include cleaning floors, furniture and fixtures in every room in the house.
Minneapolis, MN (PRWEB) February 28, 2014
CottageCare® is taking care of a growing population in the Minneapolis suburbs with full-house cleaning services.
Minneapolis, officially the City of Minneapolis, is the county seat of Hennepin County, the largest city in the U.S. state of Minnesota, and the 48th-largest in the United States. The Minnesota Territorial Legislature authorized present-day Minneapolis as a town on the Mississippi's west bank in 1856. Ever since, residents have been looking for a way to keep their homes clean. Now, with the help of CottageCare® they're getting it done.
CottageCare® is one of North America's premier house cleaning services. CottageCare® offers tailored services, so homeowners can be assured that every inch of their home is in pristine shape. For more than 30 years, CottageCare® has been living up to its theme: "Give yourself the gift of freedom from housework®."
Services include cleaning floors, furniture and fixtures in every room in the house. And now, with the addition of deck or patio cleaning for just $25 more, homeowners can entertain guests in their home—inside and outside—without worrying about whether it's clean.
The corporate motto of CottageCare® is "Act justly. Be generous. Walk humbly."—based on the Bible verse Micah 6:8. CottageCare® has created a ministry (Widows and Orphans Relief Fund) to provide housing, food, clothing, education and health care to needy children and widows in Rwanda, Africa. It is a charitable work initiated by principals of CottageCare®, who regularly travel to oversee and expand the work of providing a "hand-up," not just a hand out. For more information on the Widows and Orphans Relief Fund, see http://www.cworf.org.
CottageCare® has the distinguished record of having been environmentally friendly since its roots in the mid-1970s, not just with the recent popular trend. Every product used in customers' homes is non-toxic and non-abrasive. This protects the environment and customers' property, as well as the crew members providing services. It's always been that way, and it always will be.
CottageCare® comprises locally owned and operated franchises. To find a location near you email Contact2014(at)cottagecare(dot)com or call 1-800-476-7830.