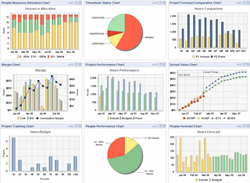 Dulles, Virginia (PRWEB) February 28, 2014
Unanet, a developer of services automation software that helps organizations manage people and projects for improved profitability, has announced that it is a sponsor the Harvard Leadership Conference to be held on Saturday, March 8, 2014.
The Harvard Leadership Conference is a day-long event organized for 350 Graduate Students and Post-Docs around the theme of Inspire. Innovate. Implement. Participants choose to immerse themselves in a specific topic by going through each of the three stages of getting Inspired to change or contribute to their chosen subject, Innovate by coming up with ideas on a focused aspect of the topic in a small group setting and then Implementing their ideas through a simulated real-world scenario or challenge.
The conference places great emphasis on community. An underlying goal of the conference is bringing people from all 12 Graduate Schools at Harvard together to tackle global issues and in the process forging ties between people from diverse backgrounds and expertise.
Jonathan Reynolds, Project Management Office Director, is representing Unanet at the Harvard Leadership Conference. Jonathan commented on why Unanet is supporting the conference "Unanet is built around technological and leadership innovation, and is proud to support Harvard's Leadership Conference. The event brings together thought leaders at the forefront of Education Innovation, Efficient Government, Internet Security, Healthcare innovation, and Responding to Climate Change. These areas are of great interest to Unanet and our customers, and exploring solutions provides a positive impact to the larger community."
About Unanet:
Unanet is a leading provider of Cloud or On-Premise software for project-based organizations. Unanet delivers skills management, resource planning, budgeting & forecasting, timesheets, expense reports, billing & revenue recognition, and project management reporting. Over 1,000 organizations rely on Unanet to maximize staff utilization, reduce administrative costs by 90%, improve invoicing by 10X, and support forward decision-making for improved operations.