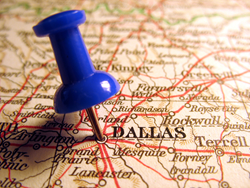 We go out of our way to make clients feel comfortable about the entire home buying process.
Dallas, Texas (PRWEB) February 28, 2014
Best Buy Realty & Mortgage believes that there may never be a better time than right now to find deals in Dallas real estate. The Dallas-based realtor combines cutting-edge online technology with superior personal service to help clients take advantage of current home buying opportunities.
Best Buy Realty & Mortgage is advising its clients to learn from the experiences of recent housing market fluctuations to make smart home buying choices moving forward. In fact the Dallas-based realtor advises prospective homebuyers in Dallas that there may never be a better time than right now to take action.
Although some home buyers in Dallas may still be wary about buying a home now, Best Buy Realty & Mortgage advises clients that they may be missing out on great home buying opportunities by being scared out of the home-buying market completely. Best Buy Realty owner Masoud Amini says that several factors came together in an unusual fashion to cause the "housing bubble" to burst. Many homebuyers got caught up in thinking that housing prices could only continue to rise and took on mortgages that put a heavy financial strain on their family's budget. When the highly-unusual event of housing prices going down happened, those homeowners found themselves owing more on their homes than they were worth.
Amini stated that another factor in the housing crisis was that homeowners found themselves holding mortgages with high interest rates just as interest rates started to head down. It was a difficult and costly process to refinance those mortgages to lower rates. Since mortgage interest rates are currently still at historically low levels, Best Buy Realty feels that it makes sense for prospective homebuyers to consider purchasing a home in Dallas now before they start edging back up again.
"I realize that many people may still be concerned about the Dallas housing market," commented Amini. "That's why we go out of our way to make clients feel comfortable about the entire home buying process. First we help clients assess the amount of mortgage payments they can comfortably handle. With the real estate market in Dallas still on the rebound, we then help them find a great deal on a home that won't put a heavy strain on their budget. We also provide all of the information and support needed to help find a mortgage that turns the dream of a home into a reality."
About Best Buy Realty: Best Buy Realty and Mortgage, the best buy in Dallas TX real estate, provides services and solutions to ensure a smooth and successful experience for every client and customer who wants to buy a home in Dallas TX or sell a home in Dallas TX. The company also helps clients buy commercial property in Dallas TX. Visit the website and Facebook page or call 214-228-4822 for further information on the Dallas real estate market.