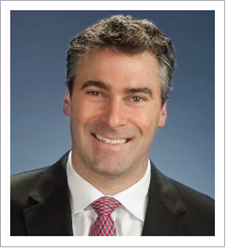 We hope to discover and rediscover many undervalued life science companies and other emerging companies.
New York, NY (PRWEB) March 03, 2014
Ironridge Global Partners, LLC, a micro-cap institutional investor, met with senior management teams of public companies at the ASX Spotlight Conference New York at Le Parker Meridien Hotel in New York City on February 27, 2014. Ironridge Global will meet with management and attend presentations of presenting publicly traded companies at the 24th Annual Wall Street Analyst Forum Institutional Investor Conference at The University Club located at 1 West 54th Street in New York City on March 3, 2014.
"As we seek to further expand Ironridge Global's investment portfolio beyond the U.S. borders and continue our investment strategy in the United States, it remains important to meet with management teams and attend conferences where new information becomes available," commented Richard H. Kreger, Managing Director of Ironridge Global Partners, LLC. "As the mining industry begins to rebound with rising gold and other mineral prices, there are many undervalued resource companies on the Australian Stock Exchange. At today's Wall Street Analyst Forum, we hope to discover life science companies and other emerging companies that meet Ironridge Global's investment strategies."
About the Wall Street Analyst Forum Institutional Investor Conference
Since 1989, the Wall Street Analyst Forum has conducted over 80 multiday/multitrack analyst conferences in Boston, New York, and London; in which over 2500 different NYSE/NASDAQ/AMEX/OTC companies have presented, and over 2000 different institutions have attended. Analysts and portfolio managers from the vast majority of money management firms attend its conferences either in person or via webcast. In 1998, WSAF received extensive coverage in the financial press for conducting the first live webcast of individual corporate meetings from an investor conference. The 24th Annual Institutional Investor Conference will take place March 3-4, 2014 at the University Club in New York City.
ASX Spotlight New York
ASX Spotlight will offer a chance to hear first-hand the investment opportunities presented by a selection of emerging Australian companies and to find out more about the attractiveness of the Australian equity market overall. Presentations will be made by each company's CEO or CFO and will be supplemented by one-on-one meetings throughout the program. These meetings enable highly targeted conversations to occur between institutional investors and company management.
About Ironridge Global Partners
Ironridge Global Partners, LLC is an institutional investor, making direct equity investments in small-cap and micro-cap public companies. Ironridge Global has completed over 60 transactions since 2011, ranging from a half million dollars to more than $15 million each, for Nasdaq, NYSE MKT, ASX, OTC Bulletin Board and Pink Sheets companies. Ironridge Global Partner's principals have handled several hundred billion dollars in public company financing transactions over more than two decades. Ironridge Global's extensive industry experience includes life sciences, medical devices, energy, clean technology, solar power, natural resources, consumer food & beverage and other products and lastly media and technology. For more information on Ironridge Global Partners, LLC, please visit http://www.ironridgeglobal.com.