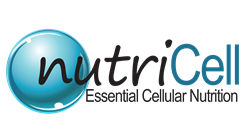 "I can't urge you enough: This amazing anti-aging, health-restoring Super-Food supplement will transform and improve your life by spades...This discovery has more antioxidants than any other food known to mankind."
Naples, Florida (PRWEB) March 05, 2014
Actodin and Bio-Krill with Superba Krill oil can be used separately, or in conjunction for a powerful, soothing effect on sore, achy joints. The secret to the effectiveness of these supplements is simple: they both utilize scientific breakthroughs that put them on the cutting edge of natural, non-prescription medicine. The ingredients in both supplements have been scientifically tested and proven effective for relieving joint pain and supporting overall joint health.
SCIENTIFIC BREAKTHROUGHS THAT IMPROVE YOUR HEALTH
The scientific discovery that put Actodin at the forefront of the supplement market is Natural Eggshell Membrane (NEM®). In two recent studies published in the Journal of Clinical Interventions in Aging (and referenced in the US National Library of Medicine), NEM was shown to decrease joint pain and increase flexibility in patients suffering from "joint and connective tissue disorders."
Other ingredients in Actodin are equally powerful, but perhaps more well-known than NEM. These include: Turmeric (also known as curcumin) for fighting inflammation; Boswella (for relieving swelling and joint aches; White Willow Bark, which contains salicin, a natural pain relieving chemical similar to aspirin; Devil's Claw for anti-inflammatory relief, shown in studies to significantly reduce back, neck and shoulder pain; and Yucca Root, which contains natural steroid-like saponins that can inhibit swelling and stop pain by increasing your body's natural production of cortisone.
In a recent study published in the Alternative Medicine Review and referenced in the US National Library of Medicine, Krill Oil was not only found to be effective at reducing glucose, total cholesterol, triglycerides, LDL, and HDL--it was found to be more effective than regular fish oil. Countless scientific studies have shown Omega 3's like those in Bio-Krill with Superba Krill oil to be highly effective for improving overall health. Krill Oil can increase prostate health; increase strength, stamina and energy; improve your focus; improve digestive health; increase resistance to colds and seasonal flus; improve cholesterol and blood pressure levels; and soothe aching, inflamed joints. Some doctors are calling Krill Oil an "anti-aging super supplement."
The other ingredient in Bio-Krill with Superba Krill Oil is Huperzine A. Huperzine A has been shown to increase alertness and mental clarity--it releases the body's natural supply of Acetylcholine, which is a chemical nerves use to communicate with the brain and muscles.
DOCTORS RECOMMEND ACTODIN AND BIO-KRILL WITH SUPERBA KRILL OIL
Dr. Derrick DeSilva Jr. M.D. was named "One of the Best Doctors in the New York Metro Area" by New York Magazine. He personally recommends Actodin to his clients:
"I put up with knee pain for 35 years…it's now 100% better after 2 weeks!" - Dr. Derrick DeSilva, Jr. M.D.
Dr. Philippe Moser, a well-known and highly respected clinician and author in the field of natural medicine recommends Bio-Krill with Superba Krill oil:
"I can't urge you enough: This amazing anti-aging, health-restoring Super-Food supplement will transform and improve your life by spades...This discovery has more antioxidants than any other food known to mankind." - Dr. Phillippe Moser