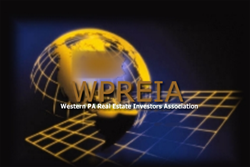 Pittsburgh, PA (PRWEB) March 06, 2014
Pittsburgh Real Estate Investors Association member Noble Rehabbers bring old houses into the modern world. The Noble Rehabbers team creates new modern living spaces for a fraction of the cost of building new homes.
Noble Rehabbers is the company formed between nationally known real estate investor Josh Caldwell and award winning general contractor Scott Berkich.
Josh Caldwell is a nationally known real estate investors and educator. He is the President of the Pittsburgh Real Estate Investors Association http://Pittsburghreia.com. Josh's real estate career is quite extensive. He is a published author, radio show host, former adjunct Professor to Homberg University in Canada, Director of the American Real Estate Investors Academy, and mentor to real estate investors all across America.
Josh is a former US Marine and Desert Storm Veteran; he is still a member of his hometown (Millvale, PA) VFW post 118. Josh is a Noble of the Syria Shrine (yes he wears one of those funny little hats), and a member of the Shriners Legion of Honor. Josh Caldwell is a graduate of Shaler Area High School, CCAC, and the University of Pittsburgh.
With an office in Pittsburgh's North Side, a home in West Allegheny School District, and property all over the Pittsburgh area, Josh Caldwell is Pittsburgh through and through.
Scott Berkich has been in the construction business since 1994, and has owned and operated his own construction company since 1996. Scott has done everything in the renovation business, building homes, building additions, as well as, performing extensive kitchen and bathroom remodeling. His true passion is working on houses.
Aside from being a licensed contractor, and a master carpenter, Scott is a licensed designer of Chief Architect design software.
Scott is extremely proud to have served his country in the US Navy, where he was attached to VA-176, a A-6 attack squadron. And was aboard the USS Forrestal, during Desert Storm in 1991, and was awarded 4 Navy Commendations.
Scott's greatest accomplishment is being the father of 3 daughters, and having the privilege of watching them grow into young adults.
Scott is a graduate of Keystone Oaks High School, born and raised in Pittsburgh, and now lives in Baldwin.
Together these two successful individuals combine to turn old, outdated, or vacant houses into the sort of top end modern house that buyers crave. They are currently engaged in two projects at the same time The first house is a total transformation from vacant eye sore to hip modern home. This North Side home is just blocks from Allegheny General Hospital and is expected to be complete in the spring. The newly redone house will feature a high end kitchen, extended living space, and completely new electrical and plumbing systems.
The second home is located in the Pine-Richland School district and will feature a new redesigned floor plan. The Pine house will include four bedrooms with two separate master suits. The upper floor master suit boasts a steam shower. The kitchen is being refreshed with high end custom cabinets and a custom made granite countertop.
Most of the Noble Rehabber homes are under contract before the rehabilitation process is complete. Interested buyers are directed to contact the company through the website at http://NobleRehabbers.com or by emailing PittsburghREIA(at)aol(dot)com for a list of available properties.