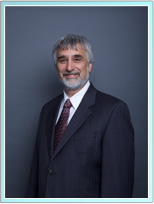 This is a varicose vein treatment that's perfect for today's busy lifestyles - Dr. Alan Kanter
Irvine, CA (PRWEB) March 05, 2014
Vein Center of Orange County has recently added the VENACURE EVLT procedure to its many services. VenaCure EVLT is a fast, safe and minimally invasive laser vein treatment for the elimination of varicose veins that is more than 95% effective.
"Approximately 40 percent of all women and 25 percent of all men have varicose veins," said Dr. Kanter of Vein Center of Orange County. "Because the traditional treatment for this condition, surgical vein stripping and ligation, tends to be a painful procedure with a lengthy recovery time, patients who suffer from varicose veins often decide to just suffer with them."
In the VenaCure EVLT treatment, a laser fiber is inserted into the vein through a tiny puncture site. The laser energizes the fiber as it is withdrawn from the vein. Energy emitted from the tip of the fiber causes only the treated vein to close, while the body automatically routes the blood to other healthy veins. The patient receives only local anesthetic and experiences little to no discomfort during the 45 minute procedure. After treatment, a patient can simply walk out of the office and resume normal activities immediately.
"This is a varicose vein treatment that's perfect for today's busy lifestyles," notes Dr. Kanter. "Patients can look and feel better almost immediately – and with very little inconvenience. They don't have to disrupt their normal schedules. It's very rewarding when advancements in medical technology enable us to provide an alternative that's far superior to older treatments – and is now replacing them as the treatment of choice."
Additional information on laser varicose vein treatment with VenaCure EVLT is available from Vein Center of Orange County at 949.551.8855, or http://www.vcoc.com. The practice is located at 250 East Yale Loop, Suite D, Irvine, CA, 92604.