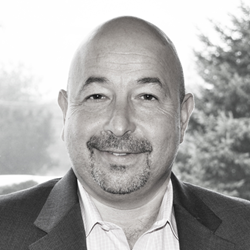 'Kevin's extensive expertise in developing relationships, combined with his passion and commitment to the customer experience were significant factors in the decision to add him to our executive team.' - Steve Lang, President and CEO of DS&D
Somerville, N.J. (PRWEB) March 03, 2014
DS&D, a building interior solutions company, has announced the appointment of Kevin Klier as Senior Executive Vice President and General Manager of the Furniture Division. Kevin will be responsible for leading the expansion and growth of DS&D's commercial business efforts and further establishing the company as a valuable partner to its clients. In this executive role, Kevin will lead a successful, established product and service portfolio for both new and existing customers.
"Kevin's extensive expertise in developing relationships, combined with his passion and commitment to the customer experience were significant factors in the decision to add him to our executive team," said DS&D President and CEO, Steve Lang. "We are dedicated to solidifying our position as a trustworthy, comprehensive resource throughout the industry, and to inspire creative solutions through a robust and dynamic product and service portfolio. Kevin will focus on articulating our approach to delivering business solutions and leveraging customer insights to maximum effect for the benefit of both the company and our partners. "
Kevin Klier is a seasoned executive with over 25 years of professional services experience across a broad spectrum of disciplines including client account leadership, sales, and overall business strategy. Prior to joining DS&D, Kevin spent twenty-five years with DesignTex, a Steelcase brand based out of New York, N.Y., a provider of innovative textiles, wall coverings and surface solutions.
"Steve and I have worked well together for more than a decade and I'm looking forward to the opportunity of joining his executive team and to being a part of DS&D's legacy," said Kevin Klier. "I look forward to working with the executive team and overseeing a group of highly seasoned professionals who truly understand our mission and are committed to providing exceptional service and valuable solutions to our customers."
About DS&D
DS&D is an interior solutions firm offering a broad range of products including furniture for corporate, healthcare and education applications, architectural walls, lab casework and equipment— as well as valuable services including logistics, laboratory and office planning and in-house installation. With locations in over five states throughout the Northeast and Mid-Atlantic regions, the company's success is based on helping its customers create workplaces that build their business, reflect their brand and support their culture. To learn more, please visit http://www.dancker.com.
###