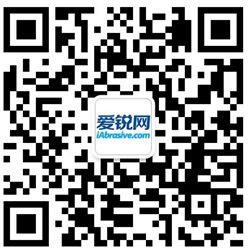 Zhengzhou, China (PRWEB) March 04, 2014
iAbrasive, a leading e-commerce trade platform for diversified abrasive products and diamond tools, is excited to announce its participation at the 14th China Xiamen International Stone Fair which is to take place from March 6th through March 9th, 2014.
According to the introduction, Xiamen Stone Fair 2014-International Stone Fair and International Tools & Machinery Fair, considered as one of the main global communication platforms for the stone and machinery segment, will be held on the same date as usual. It is an opportunity for buyers and sellers of stone products and services from the whole world to catch up with the very latest technologies, innovations and techniques.
Xiamen Stone Fair has grown into the largest professional stone fairs all over the world, where visitors can meet and exchange with large number of international key specialists and qualified purchasers. Xiamen is bounded by the largest stone processing base, with over 1200 trading companies and 10,000 stone processing factories in its neighboring area.
Generally speaking, abrasives industry is closely connected with the stone industry. As a leading force in the abrasives industry, the founder of iAbrasive.com attaches great importance on the fair with the intent to increase company visibility.
About iAbrasive
Headquartered in Zhengzhou, Henan province, iAbrasive is a communication and information platform for the abrasives industry and offers domestic sellers the opportunity to present themselves to overseas buyers. The users can inform themselves of in-depth and comprehensive information on the latest developments, trends, services and products from different areas. More news update at: http://www.iabrasive.com.