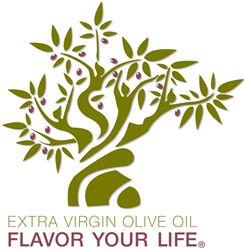 Bohemia, NY (PRWEB) March 08, 2014
Flavor Your Life, a European Union funded campaign that is dedicated to providing the latest in olive oil news, shares a 4-person recipe for Italian-style Marinated Fresh Anchovies prepared with extra virgin olive oil. For those concerned about their heart health, this is a great meal choice because it is rich in heart healthy monounsaturated acids and Omega-3 fatty acids, which lower inflammation and reduce the risk of cardiovascular disease.
Ingredients needed for this recipe include:
14 oz fresh anchovies (scaled off and without head and bone)
1 clove of garlic
Lemon juice
Parsley
A pinch of salt and pepper or chili pepper
Extra virgin olive oil
First, rinse the anchovies completely; drain and then towel dry them. Once dried, put them on a dinner plate with the insides of the fish facing upwards. Make sure that the anchovies do not overlap. Add a pinch of salt to the anchovies and sprinkle them with lemon juice. Clean the clove of garlic, slice it, and then place the slices over the anchovies. Cover the dish of anchovies with plastic wrap and let them marinade in the fridge for about three or four hours. The anchovies will turn white when they are ready to be served. Before serving, take the anchovies out of the fridge, remove the slices of garlic, and add a drizzle of oil, chopped parsley, and a handful of black or hot pepper. This recipe serves four.
Flavor Your Life, a campaign supported by the European Union, Unaprol and the Italian Ministry of Agriculture, is dedicated to providing the latest in industry news and health information about European extra virgin olive oil. Extra virgin olive oil enhances the flavors of your recipes while providing health benefits. Flavor Your Life campaign, the voice of olive oil production quality control, aims to educate consumers so they can make informed decisions when purchasing olive oil.
#####