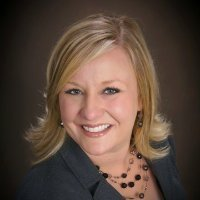 Currently, more than 40 percent of all Apartment Guide leads are generated through our mobile platforms, and mobile is projected to be the single largest source of Internet usage in 2014.
Atlanta, GA (PRWEB) March 04, 2014
Apartment Guide, the multifamily industry's most trusted resource for finding an ideal place to live, presents today preliminary findings from a national data study of apartment prospect leads in the student housing industry.
According to the study of prospect leads generated in 2013 for 208 student housing communities nationwide, peak leasing seasons in individual markets can begin as early as April and continue into September or November, challenging the traditional convention of June to August as primary leasing months in the industry.
"Student housing regional managers and marketing directors have anecdotally sensed that peak leasing seasons might be different from market to market, but until now it's been difficult to pinpoint on a regional, month-to-month basis when peak leasing activity occurs," says Apartment Guide Strategic Accounts Sales Executive Hannah Crosby, who presents her findings this week in the session The Digitally Savvy College Student – Market Research to Help Operators Spend Advertising Dollars Wisely panel presentation during the National Apartment Association's Student Housing Conference in Las Vegas, Nev. "With this more detailed information, student housing community managers and marketing and leasing staffs can now make better decisions regarding marketing, advertising and prospect engagement."
From Athens, Ga., to Wichita, Kan., the Apartment Guide data analysis provides visibility into lead metrics by print, phone, Internet, email, mobile, and mobile email lead source channels and reveals surprising variances in peak lead/leasing seasons by market. In Auburn, Ala., for example, leads begin to peak in April and are declining by August, while in Virginia Beach the market holds steady to the traditional peak July/August lease-up season. Bloomington, Ind., bucks the bell curve trend with two peak leasing seasons: one from March to May and another between September and November.
Regardless of market, the proportion of leads from mobile devices continues to grow unabated, with some student housing markets close to seeing more than half of all prospect leads generated from mobile devices. By total percentage of mobile leads, the top mobile-markets for student housing according to the study were:
--Lubbock, Tex. at 45 percent
--Baton Rouge, La. at 43 percent
--Bowling Green, Ky. at 43 percent
--Louisville, Ky. at 42 percent
--Dallas / Ft. Worth at 41 percent
"It's not surprising to see the huge impact of mobile on leasing in the student housing community. Currently, more than 40 percent of all Apartment Guide leads are generated through our mobile platforms, and mobile is projected to be the single largest source of Internet usage in 2014," said Arlene Mayfield, senior vice president of RentPath and president of Apartment Rentals and Homes Divisions. "As a result, we're resolved in our strategic and advanced efforts to meet this increased exposure potential for our clients in student housing and in the broader multifamily apartment markets by improving overall mobile functionality and value to our users to maximize results on the increased mobile lead traffic."
For more information on student housing lead traffic how to capture competitive market share with mobile and digital advertising, please visit Apartment Guide during the NAA Student Housing Conference at booth #618.
For more information about Apartment Guide, please visit http://www.apartmentguide.com and their Facebook page at http://www.facebook.com/apartmentguide. For more information about mobile advertising, please visit http://listonapartmentguide.com.
About Apartment Guide
Apartment Guide is the most trusted rental resource that connects apartment consumers to their ideal place to live. With an unmatched search capability, amplified by constantly refined tools and industry insights, Apartment Guide provides consumers with a clear and simple guide to apartment living through content-rich apartment listings in a user-friendly format with Internet, mobile and social media solutions.
Leading the industry with first-to-market mobile introductions of iPad®, iPhone® and Android™ applications, as well as Apartment Guide Reputation Monitor® and Apartment Guide SocialMedia Manager®, Apartment Guide's multi-platform search capability allows renters and property managers to connect wherever they are, whenever they want, in the medium that works best for them. The brand's commitment to maximizing owner and manager value makes Apartment Guide a leading multifamily housing industry partner.
Apartment Guide is a division of RentPath, Inc., with headquarters in Norcross, Georgia (outside of Atlanta). For more information, visit http://apartmentguide.com or for advertising information, visit http://listonapartmentguide.com. Also, for additional insight on moving and more, visit Apartment Guide's blog http://www.apartmentguide.com/blog/ and connect with Apartment Guide on Facebook, Twitter, YouTube, Pinterest and Google+.