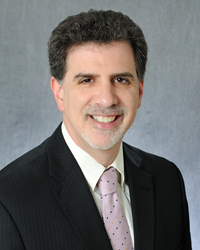 "I'm excited about this appointment," said Dr. Fronstin. "Emeriti pioneered defined contribution retiree health benefits for higher education, and I look forward to being a part of the next phase of the organization's growth."
New Windsor, NY (PRWEB) March 05, 2014
The Board of Trustees of Emeriti Retirement Health Solutions, a non-profit educational consortium providing defined contribution retiree healthcare benefits, elected Dr. Paul Fronstin as a Trustee effective January 28, 2014.
Dr. Fronstin is a senior research associate with the Employee Benefit Research Institute (EBRI), a private, nonprofit, nonpartisan organization committed to original public policy research and education on economic security and employee benefits. He is also Director of the Institute's Health Research and Education Program, and oversees the Center for Research on Health Benefits Innovation. He has been with EBRI since 1993. Dr. Fronstin previously served on the Advisory Council for Emeriti.
"The Board is pleased that Dr. Fronstin has agreed to share his time and wide array of experience with us," said Timothy A. Hultquist, Chairman of the Board of Trustees. "His demonstrated commitment to retirement benefits will add tremendous value to the Board and to the organization."
"I'm excited about this appointment," said Dr. Fronstin. "Emeriti pioneered defined contribution retiree health benefits for higher education, and I look forward to being a part of the next phase of the organization's growth."
Dr. Fronstin's research interests include trends in employment-based health benefits, consumer-driven health benefits, the uninsured, retiree health benefits, employee benefits and taxation, and public opinion about health benefits and health care. In 2012, Dr. Fronstin was appointed to the Maryland Health Care Commission. He is also the associate editor of Benefits Quarterly. In 2010, he served on the Institute of Medicine (IOM) Committee on Determination of Essential Health Benefits. In 2002, he served on the Maryland State Planning Grant Health Care Coverage Workgroup. In 2001, Dr. Fronstin served on the Institute of Medicine Subcommittee on the Status of the Uninsured.
Dr. Fronstin earned his Bachelor of Science degree from SUNY Binghamton and his Ph.D. in economics from the University of Miami.
"I am so pleased that Dr. Fronstin has agreed to join the Board," said David P. Trainor, President of Emeriti. "His vast knowledge and expertise around issues concerning retirement health benefits will prove invaluable as we continue to increase our membership and create new innovations in the Emeriti Program."