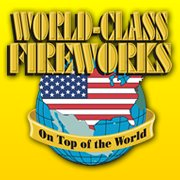 From this day forward, let the country celebrate its independence from coast to coast with illumination–it's time to modernize our state laws and legalize and the sale of consumer fireworks in Iowa
PITTSBURG, Kan. (PRWEB) March 05, 2014
According to a new poll released yesterday by The Des Moines Register, fifty-six percent of Iowans support lifting the ban on the sale of legal fireworks. Currently, it's legal to possess fireworks in the state of Iowa but most Iowans have to drive to Missouri to purchase them. Bill #3182 that has just come out of committee has bi-partisan support with six republicans and four Democrats backing the bill.
Senator Jake Chapman (R-Adel) said it was James Madison who said, "From this day forward, let the country celebrate its independence from coast to coast with illumination–it's time to modernize our state laws and legalize and the sale of consumer fireworks in Iowa." The bill has several provisions that still allow fireworks to be safely regulated such as prohibiting minors from purchasing fireworks, giving local municipalities the ability to restrict the sale of fireworks and the local fire marshals to regulate the sale of fireworks in case of droughts.
"Legalizing the sale of fireworks has actually proven to have a positive effect on reducing injuries caused by the shooting of illegal fireworks," commented Jake Marietta, President of Jake's Fireworks. "The regulation of fireworks and fireworks safety has always been a top big priority for our company. We applaud Iowa and this bill."
The bill will come up for a vote before the Iowa House of Representatives in the following weeks.
About Jake's Fireworks
Jake's Fireworks world headquarters is located in Pittsburg, Kansas, where Grandma Helen Marietta started the company seventy five years ago with a firework stand on the side of her country store. The 500,000 square foot, state-of-the-art facility allows Jake's to carry more inventories and have a central distribution point to serve its many outlets across the Midwest. One of Jake's proprietary fireworks is Excalibur, the #1 selling artillery shell firework of all time.
Website: http://www.jakesfireworks.com
###
Media Contact
Butler Burdine
butler(at)noblemouse(dot)com
noblemouse.com
504-710-4001