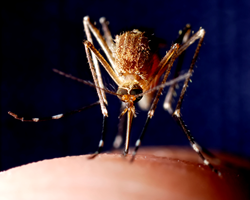 We have a long history of working with the University of Oxford on game-changing projects and are extremely pleased that the University values our expertise in delivering innovative informatics
Oxford, UK (PRWEB UK) 5 March 2014
Tessella is delighted to announce that it is has received a 12 month contract from the University of Oxford to support work to deliver a single integrated online platform to map diseases around the globe. Professor Simon Hay of the Spatial Ecology & Epidemiology Group at the University of Oxford is leading a consortium that aims to build a new platform to model and continually update the geographical distribution of infectious diseases globally. Professor Hay's work at Oxford is funded by a grant from the Bill & Melinda Gates Foundation.
The new platform aims to advance the field of disease mapping by combining the latest advances in spatial modelling with methods pioneered by HealthMap to capture disease outbreak data from the World Wide Web as it becomes available. The platform will provide updating maps of malaria, dengue and polio, and a range of open-access products of direct public health utility. These will include map images, spatial data layers and summary statistics.
The University will combine its expertise in spatial modelling, management and visualisation of spatial data with the software architecture, development and machine learning skills of a team of Tessella consultants and analytics experts.
Alan Bell, Director of Life Sciences at Tessella commented: "We have a long history of working with the University of Oxford on game-changing projects and are extremely pleased that the University values our expertise in delivering innovative informatics. It is extremely satisfying to be able to work on such a globally important initiative such as this".
Ends
Notes to the Editor
About Tessella
Tessella is an international analytics, software services and consulting company known for finding and delivering innovative answers to the complex business and technical challenges of some of the world's most forward-thinking organisations. We are innovative problem solvers, passionate about science and technology, committed to excellence, and to our clients' success.
Our work includes some of the most exciting and ambitious projects of our time. These projects make the world a better place: increasing productivity in the development of new medicines; designing satellites to observe and understand our universe; harnessing fusion power to provide unlimited, clean energy; minimising risk for workers in harsh and dangerous conditions; and protecting the digital heritage of nations.
For further information visit http://www.tessella.com
Press contact
Christina Tealdi
Senior PR and Communications Manager
Tel: +44 (0) 1235 546 638 | +44 (0) 7799 346453 | pressoffice(at)tessella(dot)com