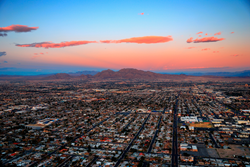 Acttnow.com was created to establish a less competitive market place for investors looking to efficiently purchase a property through a single source, without the hassle of dealing with multiple parties
Las Vegas, Nevada (PRWEB) March 06, 2014
The Las Vegas Real Estate Market continues to wield positive results for savvy investors looking to build a healthy portfolio. Single family home valuations and condos continue to increase in Las Vegas for January, making it one of the only cities in the nation reporting healthy sustainability and gains in home valuations for 2014. The overall snapshot of Las Vegas is that the real estate market is recovering and the economy there is improving.
According to a recent January 2014 report from data research firm, Core Logic, Nevada currently leads the nation in price increases which exceeded the national average. "It's still a great time to invest in Las Vegas Real Estate. Single family houses are still competitive due to an insufficient supply and sustainable high demand, which continues to drive up prices. However; condo and town homes are also great options that have great benefits and are very abundant in the Las Vegas area," says Mike Eckerman, CEO of Novus Dia Financial, a Real Estate Asset Management firm.
With that sustainability in mind, Eckerman and his team established Acttnow.com, a website that offers "for sale by owner" listings through its proprietary firm, Novus Dia Financial. Those listings include single family homes, town houses and condos throughout Las Vegas "Acttnow.com was created to establish a less competitive market place for investors looking to efficiently purchase a property through a single source, without the hassle of dealing with multiple parties," explains Eckerman. The website also offers an easy, single step, in-house pre-qualification form, which any interested individual can complete directly through the website.
In addition to home sales, Acttnow.com also has a section dedicated to the company's latest rental property listings in Las Vegas. "Our vision for Acttnow was to create a simple, local based alternative to the more complex, third party real estate websites," Eckerman says.
Novus Dia Financial is a Real Estate Asset Management and Strategy Firm that specializes in acquiring, leasing and selling Residential Real Estate. Novus Dia Financial also provides education to individuals on how they can earn above market returns through Proprietary Real Estate Investment Strategies. Novus Dia has office locations in Las Vegas, Newport Beach, Beverly Hills and San Francisco.