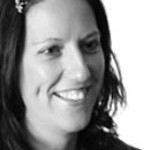 Time is running out; tackle this issue now and the transition will be smooth and stress-free.
(PRWEB UK) 10 March 2014
There are a worrying number of UK small and medium-sized businesses that are still failing to act on impending legislation regarding auto-enrolment pensions, Justine Watkinson, Head of Employment Law at law firm Hillyer McKeown has warned.
The changes, which came into effect in 2012 for the UK's largest employers, are now required of smaller businesses with fewer than 250 employees.
Auto-enrolment is being introduced gradually over a period of six years and requires all employers in the UK to automatically enrol certain workers into a workplace pension scheme. The Government will make a contribution to the scheme however employers are obliged to pay into the arrangement as well and must keep records of each employee's membership of the scheme. Workers will also see a slice of their salary paid into the savings pot.
The new system means that people aged over 22 and working in the UK, who earn more than £8.105 a year will automatically be enrolled onto the scheme. Those who are already part of a workplace pension scheme or self-employed will not be required to sign up.
Part-time workers earning less than £8,105 can ask to take part in the scheme and, provided they earn more than £5,564, their employer will need to make a contribution too. In the same way, those who are under 22 or over the state pension age and still working can request to opt-in to the scheme.
"Auto-enrolment is fast approaching for SME businesses with fewer than 250 employees," said Justine Watkinson, Partner and Head of Employment Law at Hillyer McKeown. "This is a legislative change that cannot be ignored and a business must make provision for these changes."
"With auto-enrolment, there is a cost that must be factored in to a business' financial planning and employees will face deductions from their salaries if they don't choose to opt out," said Justine. "There are best practice and legal requirements to communicate these changes to your employees. Time is running out; tackle this issue now and the transition will be smooth and stress-free. Ignore the changes and you will face difficulties in months to come."
Hillyer McKeown is teaming up with McLintocks accountants to offer a series of free breakfast road-shows to prepare businesses for auto-enrolment. The events will help attendees to deliver the right auto-enrolment solution for their business and avoid any nasty surprises - financially, legally and administratively. For more information, call 01244 357252.