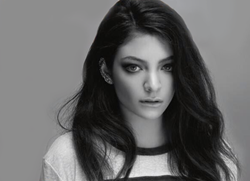 Reigning pop princess Lorde, fresh off her Grammy acceptance for 'Royals', has been rehearsing at the Roseland for her upcoming 3 shows this week in New York, and chose Frames Bowling Lounge to unwind and hang with her friends on Sunday night.
New York, NY (PRWEB) March 11, 2014
Lorde and her entourage of friends and managers hung out in the private VIP room at Frames Bowling Lounge at 40th Street and 9th Ave on Sunday evening, requesting not be disturbed by fans seeking pictures or autographs. Being only 17, she did not drink alcohol, but her guests enjoyed cocktails, beers and small bites laneside, and drew the curtains on the private lounge to insure her optimal privacy. The group of approx 15 people arrived at 7 p.m. and stayed until after 10 p.m.
They had an amazing time and thanked the staff for allowing them so much privacy.
Other bowlers at Frames on Sunday night spotted Lorde slipping into the private lane area, and waited patiently for a chance at a photo op, but her group politely turned down all requests.
ABOUT FRAMES BOWLING LOUNGE:
For five years and counting, Frames Bowling Lounge has brought modern sophistication to the age-old, carefree sport of bowling. Located on the corner of 9th Ave and 40th Street, the 35,000 square foot entertainment complex boasts 28 bowling lanes, a private VIP room, 2 bars featuring an extensive liquor selection, a full-service billiards lounge and a plush dance lounge. They have been known by local celebrities as a premiere spot to hang out for ultimate privacy, as their VIP lanes feature glass doors with curtain enclosures, and the friendly staff are very respectful towards the private nature of high profile clients.