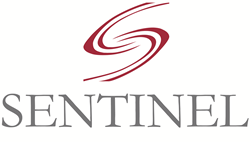 We wanted to create a portable device that would interact in real time with our monitoring center, officers in the field, and program participants
Irvine, California (PRWEB) March 13, 2014
Sentinel Offender Services, a national provider of offender management services including electronic monitoring, and drug/alcohol testing services, is warning drunk drivers to stay off the roads on St. Patrick's Day¹—or face the consequences of a drunk driving arrest that could result in a fine, driver's license suspension or loss, probation, and potential incarceration.
According to the Center of Disease Control and Prevention, 49 states (sans Michigan²) have adopted the breath alcohol content (BrAC) level of 0.08% (80 mg/dL) as the maximum legal limit for operating a motor vehicle for drivers aged 21 years or older. The legal limit for drinking is measured by a blood alcohol or breathalyzer test.
Authorities report that each year there is a dramatic increase of alcohol-related incidents on St. Patrick's Day. In 2009, over one-third of all car accidents that occurred in the US on March 17th involved alcohol. The boisterous holiday can involve a large volume of binge drinking, and according to the National Highway Traffic Safety Administration (NHTSA), those who binge drink are 14 times more likely to be charged with Driving Under the Influence (DUI).
Once a DUI arrest is made, a judge decides whether or not the offender is eligible for DUI Electronic Monitoring (EM). DUI EM devices have traditionally consisted of bulky, "table top" units designed for in-home use. Although inconvenient and awkward for probationers, electronic monitoring alcohol testing is considered a better alternative than incarceration. In-home alcohol testing does not allow officers to schedule random tests to occur when the participant is outside the residence, thereby ensuring the participant is refraining from consuming alcohol and abiding by the terms of their supervision plan while away from the residence.
As a privately held company for over 20 years, Sentinel Offender Services specializes in community offender supervision and case management services. Over 500,000 probationers have participated in various programs as an alternative to incarceration and successfully fulfill the terms of their supervision. One of Sentinel's most commonly used programs is alcohol monitoring and GPS tracking.
This month, Sentinel debuts its newest alcohol monitoring device, Breath Alcohol/Real Time or BA/RT. Small, portable, and hand-held, BA/RT can discreetly be placed in a pocket or purse and alerts the participant through a beep when it is time to take a test. Test results are immediately available, allowing officers to promptly respond to the data.
Equipped with a deep lung fuel cell sensor that returns definitive data, BA/RT guides the participant through testing display prompts. It also utilizes GPS coordinates to determine the testing location or identify the location at which the participant failed to test, takes the participant's picture, and immediately transmits all data, including the participants BrAC level, to Sentinel's 24/7 National Monitoring Center.
The device can store up to 1,500 tests as well as 1,500 events, with no home phone line or body-worn equipment required. Additionally, BA/RT is the only remote alcohol testing device in the industry that allows officers and participants to communicate in real time via SMS messaging.
Darryl Martin, Divisional President & COO at Sentinel, says BA/RT fills a void in the alcohol testing arena that has needed to be addressed for some time, making it a priority to build and release the device in the market. "Primarily, we wanted to create a portable device that would interact in real time with our monitoring center, officers in the field, and program participants," states Martin. "It also gives officers the ability to track a participant's location when they take a test, thanks to the built-in GPS component," he adds.
If a BrAC reading yields a positive result, two more tests are automatically initiated and delivered by the participant. The real time text messaging and data results give the officers the ability to react quickly to the results of random, scheduled, and on-demand testing.
The BA/RT device consists of key elements to make testing faster, more accurate, and easier for officers to supervise participants on a real time basis. It also allows the participants to take a test anytime, anywhere, and still have their location tracked through the integrated GPS component. In essence, it makes it easier for participants to use, and for law enforcement to interpret results and act in accordance of them.
Sentinel Offender Services is a privately held company in community offender supervision and offers a range of case management services to more than 25,000 probationers monthly. Sentinel's electronic monitoring services assists 35,000 participants monthly, and includes pretrial, post-sentence, and in-custody adults and juveniles. This equates to 60,000 face-to-face appointments with participants each month.
¹ St. Patrick's Day is defined as 6PM March 16th to 5:59AM March 18th.
² The 0.08 per se BAC law in Michigan contains a sunset clause which states that the legal BAC reverted to 0.10 on October 1, 2013.