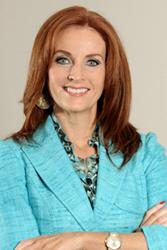 Chicago, IL (PRWEB) March 13, 2014
A transportation accident negligence lawsuit has been filed by the family of State Trooper Douglas Balder, husband and father of two, and his wife, Kimberli. Balder has been with the Illinois state police since 2007 and had served several tours of duty in the military. Balder suffered second and third degree burns over much of his body and multiple broken bones after a semi hit his vehicle causing it to burst into flames, according to a lawsuit filed in Cook County Circuit Court (1) by the law firm of Burke Wise Morrissey Kaveny (BWMK) Partner Elizabeth Kaveny.
According to a February 11, 2014 article in the Chicagotribune.com, the accident happened at approximately 9:45pm Monday, January 27, 2014 on interstate I-88. A disabled semi was pulled over onto the right lane of traffic and the shoulder with the state trooper's car behind it. The state police car's lights were flashing, and an illuminated arrow on the back of the truck was lit and directing traffic away from the semi, officials said. Balder was helping the driver of the disabled semi when another semi hit the trooper's car, a toll way worker's car and the disabled semi causing all three vehicles to burst into flames. Balder was immediately taken to Loyola University Medical Center and still remains in the ICU in serious condition.
Lawsuit alleges that Renato V. Velasquez, 46, committed four separate felony violations including operating a commercial motor vehicle while impaired or fatigued, making a false report of a record and duty status and driving beyond the 14- and 11-hour rules, according to Illinois State Police. In addition, the lawsuit alleges he violated Scott's Law (2) when he failed to reduce speed to avoid an accident and failed to yield to stationary emergency vehicles.
Ms. Kaveny during her professional career has obtained numerous verdicts and settlements of plaintiff personal injury and professional malpractice actions, each in excess of $1 million and some at more than $10 million. She has been recognized by Illinois Leading Lawyers Network (3) and in 2014 was named one of the top 50 female attorneys in Illinois by SuperLawyers. Additionally, Chicago Magazine (4) and Crain's Chicago Business (5) named Ms. Kaveny as one of the state's top personal injury attorneys.
About Burke Wise Morrissey Kaveny
Burke Wise Morrissey Kaveny has for nearly 20 years represented victims of negligence and their families in a wide range of liability litigation. The firm's broad knowledge, and extensive trial and mediation experience, have been instrumental in verdicts and settlements for clients valued in the hundreds of millions of dollars, including $80 million dollars in 2013 and over $800 million in the past decade.
Attorney Contact: Elizabeth Kaveny, eak(at)bwmklaw(dot)com, 312-580-2040
Media Contact: Denise M. Henderson; denise(at)mmiconsultingservices(dot)com, 312-848-0067
Sources:
(1) Complaint number 2014L001360 filed 2/10/14
(2) Scott's Law - http://www.isp.state.il.us/docs/1-163.pdf
(3) Leading Lawyers Network - http://www.leadinglawyers.com/atty_profile.cfm?TOCUID=1067239
(4) Chicago Magazine -http://www.bwmklaw.com/news/elizabeth-kaveny-chicago-magazine-top-women-attorneys-in-il/
(5) Crain's Chicago Business -http://www.chicagobusiness.com/article/20130914/ISSUE02/130919881/karen-mcnulty-enright-and-elizabeth-kaveny#