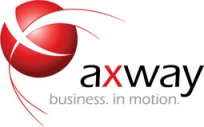 Phoenix, AZ (PRWEB) March 12, 2014
Axway (NYSE Euronext: AXW.PA), a market leader in governing the flow of data, announced today it will exhibit at AIAG Supply Chain Summit 2014 on March 18th at the Laurel Manor Banquet & Conference Center in Livonia, Michigan. AIAG is the catalyst for peak performance to establish a seamless, efficient and responsible supply chain. At the conference, Axway will showcase the Axway 5 Suite and present on how to leverage it as it relates to the connected enterprise, connected car and telematics.
During the event, Axway experts will be discussing a large range of topics around governing the flow of data, including:

The connected enterprise in relation to B2B integration, MFT governance and API management for global supply chains
The connected car and API gateway for infotainment and telematics solutions
The connected retailer for mobile APIs to reach the connected consumer
Visitors to the Axway booth will have the opportunity to hear how Axway helps auto manufacturers and suppliers adapt to ever-changing standards and interoperability requirements, and integrate partners and processes across the global automotive value chain.
For more details about the AIAG Supply Chain Summit or to make an appointment to visit the Axway booth, please visit: http://www.axway.com/events/event/2014-aiag-supply-chain-summit.
Not attending the AIAG Supply Chain Summit? Keep up with Axway throughout the show on Twitter and the company's blog for continuous updates.
About Axway
Axway (NYSE Euronext: AXW.PA), a market leader in governing the flow of data, is a global software company with more than 11,000 public- and private-sector customers in 100 countries. For more than a decade, Axway has empowered leading organizations around the world with proven solutions that help manage business-critical interactions through the exchange of data flowing across the enterprise, among B2B communities, cloud and mobile devices. Our award-winning solutions span business-to-business integration, managed file transfer, API and identity management, and email security– offered on premise and in the Cloud with professional and managed services. Axway is registered in France with headquarters in the United States and offices in 19 countries. http://www.axway.com
About Axway 5 Suite
Axway 5 Suite offers control and optimization of the flow of data through integration, visibility, policy, security and reliability to govern business-to-business interactions, communities, systems and data types — within and beyond the enterprise edge.