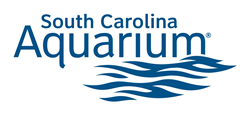 Charleston, SC (PRWEB) March 12, 2014
The Google Data Center Fund of Tides Foundation recently gave a grant totaling $30,000 to the South Carolina Aquarium in Charleston. The grant is part of the Foundation's commitment to play a positive role in each of the communities in which they operate and will help support South Carolina Aquarium STEM education programs for Berkeley County students and teachers.
"The Aquarium is tremendously grateful for Google's support of our STEM education programs for Berkeley County students and teachers," remarked Kevin Mills, Aquarium President and CEO. "Google is an important partner in the Aquarium's efforts to provide innovative conservation and educational programming to the community."
Through grant-making and local initiatives, Google works to help businesses, schools, and nonprofits thrive. Since 2009, Google has awarded more than $1 million to South Carolina nonprofits and schools in the areas of science and technology education, renewable energy innovation, and access to the internet.
For all media inquiries, please contact Kate Dittloff at (843) 579-8660 or kdittloff(at)scaquarium(dot)org.
About the South Carolina Aquarium:
The South Carolina Aquarium, Charleston's most visited attraction, features thousands of amazing aquatic animals from river otters and sharks to loggerhead turtles in more than 60 exhibits representing the rich biodiversity of South Carolina from the mountains to the sea. Dedicated to promoting education and conservation, the Aquarium also presents fabulous views of Charleston harbor and interactive exhibits and programs for visitors of all ages.
The South Carolina Aquarium, a 501(c)(3) not-for-profit organization and is open Daily from 9 a.m. to 5 p.m. The Aquarium is closed Thanksgiving Day, half day Dec. 24 (open 9 a.m. to 1 p.m.) and Dec. 25. Admission prices are: Toddler's (3 and under) free; Youth (4-12) $14.95; Adults (13+) $24.95. The Aquarium plus the 4-D Theater experience is free for Toddler's, $19.95 for Children, $29.95 for Adults. The 4-D Theater experience only is $6.95 for Children and adults, and free for Members. For more information call 843-720-1990 or visit scaquarium.org. Memberships are available by calling 843-577-FISH.