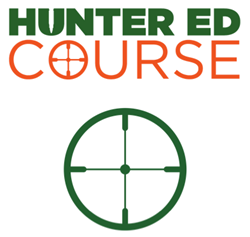 Birmingham, Michigan (PRWEB) March 13, 2014
Spring Turkey Hunting has started in some states already, but April is when many hunters are first in the field hunting that spring gobbler. Spring turkey hunting is a great first hunt for the new hunter.
Be prepared for that first spring turkey hunt by taking the state-required hunter education course now. Many states offer a Hunter Ed Course online hunters safety course that is an easy and convenient way to learn hunter safety and pass the state-required hunter education course.
Completing an online hunters safety course for the hunter education requirement provides certification for the classroom portion of hunter education. Most states then require the hunter with online certification to attend a field day to demonstrate firearms handling skills, including live fire of the gun.
Several states, including Texas and Virginia, now only require online hunter education as the requirement to achieve hunter education certification. In Texas you must be 17 years of age or older and in Virginia you must be 18 years of age or older and a resident of Virginia.
By taking online hunter education versus classroom hunter education you can complete the course in most states within 10 hours with the online hunter education course versus 16+ hours in a live classroom hunter education course.
Plus, the student learns hunter safety training when and where it is convenient.
HunterEdCourse.com offers the newest online hunters safety course as the official hunter education course in many states. Hunter Ed Course is the lowest priced online narrated course at $13, almost half the cost of the other offerings.
Online hunter education training from Hunter Ed Course meets the standards of the International Hunter Education Association (IHEA-USA) and provides the following skills for students as required to be the official hunter education course for many states: 1) Safe hunting training, 2) Legal hunting training and 3) Responsible hunting practices. The goal is to create a safe, ethical hunter.
About the Author
Jim Moore is the founder of HunterEdCourse.com, a leading provider of online hunter education as required in all 50 states for most new hunters. This follows leading Remington Outdoor and creating the Outdoor Roadmap web resource. Jim is an active participate and supporter of International Hunter Education Association, Council to Advance Hunting and Shooting Sports and various conservation and Second Amendment Rights' organizations.
About Hunter Ed Course
Hunter Ed Course is a Michigan-based online Hunter Safety training company committed to ensuring the lifestyle and heritage of hunting in America through easier access to the sport with a low cost online hunter education training and information available at HunterEdCourse.com.