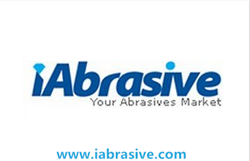 Zhengzhou, China (PRWEB) March 13, 2014
The first abrasives and diamond tools online trade platform iAbrasive.com presently releases a news that investigations to grinding wheels factories have been conducted by Quality and Technical Supervision Bureau of Henan with an intent to control the quality of products.
According to iAbrasives's introduction, the bureau has successively visited 71 factories manufacturing grinding wheels, which mainly locate in the cities of Zhengzhou, Luoyang, Anyang, etc. The inspection content covers the wheels' properties of revolving strength, hole diameter, static balance, crack, hardness, thickness and logo. The good news is that most products are consistent with the international standard requirements.
A grinding wheel is an expendable wheel that is composed of abrasive compound and bonded agent. Generally, they are used for various grinding, cutting and machining operations. "As a major exporter of diversified grinding wheels, Henan gathers a group of extinguished manufacturers. Overseas buyers can enter into direct connections with these suppliers through iAbrasive.com," indicates Lei, the founder of iAbrasive.com.
Headquartered in Zhengzhou, Henan province, iAbrasive is a communication and information platform for the abrasives industry only. Until now, thousands of domestic abrasives sellers have finished the information verification on iAbrasive.com. Overseas buyers can search what they need directly or through an attribution selection system. Inquiries can be sent to the desired sellers if needed, and sellers will be give the best offer immediately.
In addition, news involving the whole industry will be updated in time to keep users informed of in-depth and comprehensive information on the latest developments, trends, services and products from different areas. More information about the purchasing of abrasives and diamond tools, users are available at: http://www.iabrasive.com.