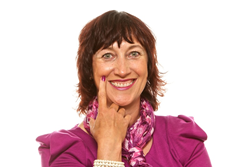 "We can manage the process from beginning to end so the work involved with claiming Employee Allowance doesn't fall on people already busy managing day-to-day operations."
Chelmsford, United Kingdom (PRWEB UK) 13 March 2014
The forthcoming Employment Allowance scheme aims to put the brakes on escalating employment costs and Essex-based Business Advisory firm Lucentum will be helping Owner Managed Businesses and SMEs to maximise savings, up to £2000 per year.
Announced at Budget 2013, Employment Allowance is a welcome change to tax legislation as it greatly reduces the financial burden on employment for UK small business owners. Gov.uk reports that up to 1.25 million businesses will stand to benefit from the scheme, while around 450,000 businesses – nearly one third of all employers – will be exempted from paying National Insurance Contributions altogether.
SMEs with a payroll of 50 employees or less can achieve the highest reduction in taxable earnings under the new law but many are in need of support to ensure they take advantage of this opportunity .
"Without a fully-staffed Human Resources department, SMEs often don't have the time or expertise to ensure they're getting the most out of their tax reduction entitlements," explains Melinda Atkinson, Managing Director at Lucentum.
"We can manage the process from beginning to end so the work involved with claiming Employee Allowance doesn't fall on people already busy managing day-to-day operations."
Businesses can see the overall effect of National Insurance Contributions on their payroll by using the HM Government Employee Allowance Calculator. For more information about the Employee Allowance scheme and how SMEs can benefit, visit the Lucentum website.
ABOUT LUCENTUM
Lucentum is a proactive company delivering accountancy and business support services to Owner Managed Businesses throughout the UK. The company seeks to challenge traditional methods and business practices to assist SMEs to grow and be as profitable and efficient as they can. Lucentum encourages clients to have clear written goals and aspirations and achieve an acceptable work-life balance and works alongside them to help them achieve whatever they have set out to do. Lucentum itself is a business run by businessmen and women, and therefore is able to provide appropriate advice and support at all levels. Fixed fees agreed in advance, and plain English explanations ensure that there are a no nasty surprises and a money back guarantee removes risk.