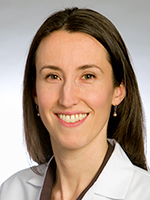 Currently, the recommendation in women with a BRCA gene mutation is for a risk-reducing salpingo-oophorectomy at age 35 [to] 40, or as soon as child-bearing is complete.
Abington, PA (PRWEB) March 19, 2014
Among study participants who underwent oophorectomy (ovary removal surgery), their chances of ovarian and breast cancers decreased by 80 percent. Additionally, their risk of death from any cause by age 70 decreased 77 percent as a result of the risk-reducing surgery.
"The investigators presented compelling data supporting their recommendation for women with BRCA1 gene mutations to proceed with oophorectomy at age 35," said Dr. Elizabeth Burton, a gynecologic oncologist at Abington Memorial Hospital's Hanjani Institute of Gynecologic Oncology. "Currently, the recommendation in women with a BRCA gene mutation is for a risk-reducing salpingo-oophorectomy [removal of the fallopian tube and ovary] at age 35 [to] 40, or as soon as child-bearing is complete."
According to the study, a woman with a BRCA1 gene mutation who waits until age 40 to have surgery still has a four percent chance of developing ovarian cancer. The same woman who waits until age 50 for the risk-reducing surgery has an estimated 14 percent chance of ovarian cancer.
However, those with the BRCA1 gene mutation who underwent ovary removal surgery at age 35 decreased their lifetime risk of ovarian cancer to about one percent. For those with the BRCA2 mutation, the recommendations aren't as strict. The study showed that these women can wait until age 40 to undergo surgery since their chances of developing ovarian cancer are lower.
Before a woman considers surgery, however, Dr. Burton wants patients to understand that they will be sterile and suffer side effects of surgical menopause. Even still, she says the benefits of risk-reducing surgery outweigh those side effects.
If you do proceed with surgery, Dr. Burton said monitoring one's health doesn't end there. "Women should understand the importance of continued gynecologic care after risk-reducing oophorectomy, as there remains a risk of primary peritoneal carcinoma," she said. "Women who have undergone risk-reducing surgery to remove the ovaries will greatly decrease their risk of both ovarian and breast cancer, but [need] to continue with routine health care and screening."
Additionally, women should be aware of the additional implications of these genetic mutations. "Women with BRCA gene mutations may also be at risk for other cancers, such as pancreatic, gastrointestinal, and skin cancer," said Dr. Burton. And it's not just women who carry the gene; men with BRCA gene mutations are at risk for male breast cancer as well.
To find out if you carry any gene mutations, be sure to discuss your concerns with your doctor and seek help from a genetic counselor.
Abington Health offers a Cancer Risk Assessment Program. Please call 215-481-2715 for more information or to schedule an appointment.
About Abington Health
Abington Health is the umbrella organization that encompasses its flagship hospital, Abington Memorial Hospital, in Abington and Lansdale Hospital in Hatfield Township. Abington Health also includes four convenient outpatient facilities, Abington Health Center - Schilling in Willow Grove, Abington Health Center - Warminster in Bucks County, Abington Health Center – Blue Bell and Abington Health Center – Montgomeryville in North Wales. Together, these facilities serve more than 39,000 inpatients, 134,000 emergency patients and over 653,000 outpatient visits annually.
More than 1,400 physicians are on staff at both Abington Memorial Hospital and Lansdale Hospital. Additionally, Abington Health Physicians is an employed network of primary care physicians and specialists. Abington Health has more than 6,100 employees, making it one of the largest employers in Montgomery County.
###