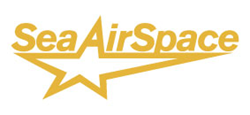 Those that see this capability will be impressed with ASMi's ease of use and utility while providing an integrated and responsive tool for career management, training efficiency and accreditation planning and tracking - Rick West, MCPON (Ret)Paladin
(PRWEB) March 17, 2014
Paladin Data Systems Corporation announced today it will present its workforce readiness management tool Advanced Skills Management Industrial (ASMi), at the 2014 Sea-Air-Space Exposition at Gaylord National Convention Center in National Harbor, Maryland. ASMi is highly configurable to meet the needs of the Armed Forces and large organizations as a personnel readiness tool to manage, maintain and forecast the knowledge, skills and abilities of their workforce.
The Navy League's Sea-Air-Space Exposition was founded in 1965 as a means to bring the U.S. defense industrial base, private-sector U.S. companies and key military decision makers together for an annual innovative, educational, professional and maritime based event located in the heart of Washington, DC. Sea-Air-Space is now the largest maritime exposition in the U.S. and continues as an invaluable extension of the Navy League's mission of maritime policy education and sea service support.
"We're looking forward to showcasing our technology to the 2014 Sea-Air-Space attendees. Anyone who sees this capability will be impressed with ASMi's ease of use and utility while providing an integrated and responsive tool for career management, training efficiency and accreditation planning and tracking," said Paladin Executive, Rick West, MCPON (Ret).
The Sea-Air-Space Exposition features 175 dynamic, innovative and sophisticated defense and maritime industry exhibits displaying the latest in technology and equipment. In addition to representatives from IBM and Paladin, professional development sessions will include panelists from the U.S. Departments of Defense, Homeland Security and State; the U.S. Navy, Marine Corps and Coast Guard; and the Maritime Administration.
About ASMi
The Advanced Skills Management Industrial (ASMi) system is a Web-centric training, testing, and workforce readiness management tool. With hundreds of thousands of military personnel worldwide requiring up-to-date training, ASMi enables supervisors to assess at a glance the overall deployment readiness of military forces, view complete unit and individual training capabilities, and provide competency information for day-to-day operations, emergency readiness, and incident investigations.
"Our technology is cutting edge and provides organizations at all levels the ability to optimize their most valuable resource - their people. Personnel and manning readiness is the foundation supporting sustainable mission readiness and accomplishment. Additionally, our product aligns with the Navy's and DOD's efforts to push much of their data to the cloud saving DOD billions," said Jim Nall, CEO of Paladin.
About Paladin Data Systems Corporation
Winner of numerous prestigious awards that include Top DoD Program Award, Paladin Data Systems has developed a suite of cloud-based software products serving a wide-range of government agencies in all 50 states and 6 territories. Paladin's national presence spans a diverse customer base including U.S. local governments, state departments, regional transportation agencies, and defense contractors. Paladin also provides software services such as interface development, implementation, database administration, and project management for numerous industries in both the public and private sector. For more information about Paladin Data Systems and the full suite of products available, please visit http://www.paladindata.com.