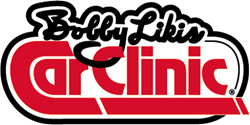 It's always great to chat with Bobby and I'm so glad share this exciting opportunity with his audience of car aficionados. - Ron Gividen, PR/Media Director, ESCORT, Inc
(PRWEB) March 14, 2014
Ron Gividen, Public Relations/Media Director for ESCORT, Inc, will join automotive industry expert and car-talk host Bobby Likis live on the Car Clinic globalcast this Saturday, March 15, to invite listeners to participate in "March Ticket Protection Madness" and how to "drive smarter" with ESCORT.
As the industry leader in radar detection technology, ESCORT aims to bring safety and awareness to its customers through the "March Ticket Protection Madness" campaign. Through March 17, any customer who orders a premium radar detector from ESCORT will be automatically entered to win tickets to the basketball championship games in Dallas. With over 112,000 speeding tickets issued each day, everyone is encouraged to take advantage of the contest.
"I'm really looking forward to returning to the Center of the Automotive Universe," says Gividen. "It's always great to chat with Bobby and I'm so glad to share this exciting opportunity with his audience of car aficionados."
During the live globalcast, Gividen and Likis will reveal more about the contest and discuss how radar detectors can actually make your vehicle safer and help you to "drive smarter."
All drivers are invited to tune in to the live globalcast from the Car Clinic studio at WatchBobbyLive.com on Saturday, March 15 from 10a ET to 12n ET.
About Bobby Likis Car Clinic and the Car Clinic Network:
"Bobby Likis Car Clinic" is the largest car-talk program/network on commercial radio, multiple web audiocasts, live video streaming webcast, podcasts (including iTunes), iPhone, chat room, YouTube, Facebook, Twitter, American Forces Radio Network & television. Car Clinic can be heard and seen on Saturdays, 10a-12n ET, live at WatchBobbyLive.com and on Facebook.com/BobbyLikis. Host Bobby Likis is the only car-talk host on commercial multi-media platforms named for five consecutive years to the "Talkers 250," the prestigious list of the top 250 talk-show hosts in America.
About ESCORT Inc.:
ESCORT Inc. is the leading manufacturer of high-performance radar and laser detectors and other consumer electronics products including the patented ESCORT Live™ real-time ticket protection network, ESCORT MobileTV™, Guardian Alert reverse obstacle detection systems, Entourage GPS-enabled navigation and tracking products, ESCORT QuickStart™ and other Drive Smarter products. ESCORT manufactures products under the ESCORT, PASSPORT, Max, REDLINE, SOLO, STi Stealth, Vector and BELTRONICS brands. The company is headquartered in West Chester, Ohio, with its principal manufacturing facility located in Mississauga, Ontario, Canada.