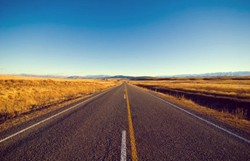 San Jose, California (PRWEB) March 14, 2014
England Van Lines, eager to become an integral part of local businesses, are trying to more actively participate in the moving process by informing customers of all their services.
Lee Manning is a member of a seldom used department of England Van Lines. "From the moment a business executive picks up the phone until the moment we unpack the last piece of their inventory for their new location, we're busy trying to make sure they know we're there to do most of the work for them."
That's not all there is to it, though. "There are very elaborate procedures that need to be taken care of months before a move even takes place, and sometimes businesses hesitate to involve us in that part of the process. The trick is getting people to understand how much work we're capable of taking off their hands, and how quickly we can get it done. They have their business, we have ours. We plan. We show them how to allocate resources during the months leading up to a move. We find them the best moving packages for their business. We save them money. This is what we do, and we do it well."
Manning also suggests that particular businesses may need to temporarily adjust hours or schedules in order to prevent loss, and his department is in charge of running numbers to ascertain hours of peak productivity. Other businesses may need to make slight alterations to daily priorities and processes in the weeks leading up to moving day. Packing can cause major havoc for many businesses, but England Van Lines are there to make the chore seem like a piece of cake.
The seminar is meant to show local businesses considering a relocation which company services to utilize. In addition, England Van Lines offer an in-depth guide available online which discusses how to move across country, even if their own company's services aren't used.
Highlighted procedures include beginning preparations at least two months in advance, being sure to use the services of companies who professionally handle relocations. Part of this process is gathering quotes, and another is notifying employees and customers with email blasts. After this step has been successfully completed, it is necessary to schedule on-site inspections in order to assign the appropriate moving personnel. Finally, it is important to trash everything that will not be needed, and buy packing materials for everything that will.
Head on over to England Van Lines for free quotes, and check out the blog for regular updates and more tips and information.