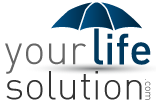 I actually own SBLI's conversion product. It's an excellent whole life insurance contract that has a back-tested internal rate of return greater than 7% per year
Chicago, IL (PRWEB) March 14, 2014
YourLifeSolution.com, a service which provides life insurance quotes online, is today publishing their ranking of the top three life insurers in America. This ranking is based on the convertibility, underwriting equity and overall competitive pricing of the carriers currently in operation in America. "This list really only applies to term products that have the right of conversion built into them. This list is in no way based primarily on the quality of permanent life insurance as that would be a completely different list and based on far different criteria", said Eric Smith, the founder of YourLifeSolution.com.
The Top 3 Life Insurers of 2014 According to YourLifeSolution.com are:
SBLI has been named the overall best life carrier in existence based on their term life insurance rates and the quality of their conversion product. "I actually own SBLI's conversion product. It's an excellent whole life insurance contract that has a back-tested internal rate of return greater than 7% per year. Their term life insurance rates are almost always at the top for those without serious health conditions and the story of their establishment by a consumer advocate is very inspiring", said Eric Smith.
Banner was named the second best life insurance company for very rudimentary reasons. "Their rates and underwriting of those with serious health conditions is incredible and arguably the best in the industry in a slim majority of cases. Their conversion product is both simple and extremely cost effective. It's actually far less expensive than SBLI's conversion product, but also less robust", said Eric Smith.
Sagicor was named the third best life insurance carrier due to their electronic application process which Eric Smith claims can allow an individual to apply for and become approved for insurance in the same hour. "Sagicor's term life insurance rates are often in the top 5% for equivalent products and is one of the only products to not require exams and the only one to offer conversion while being so competitive", said Eric Smith.
Readers looking for more information on term or permanent life insurance products are encouraged to visit YourLifeSolution.com, or call Eric Smith at 888.374.2764.