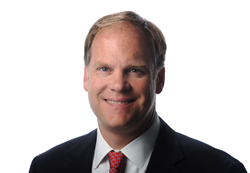 Birmingham, AL (PRWEB) March 17, 2014
As editor of Birmingham magazine, David Magee will oversee the editorial operations of the magazine, which, for more than 50 years, has been the pre-eminent quality-of-life publication for the greater metro Birmingham area, celebrating the soul and culture of the region.
Magee also holds the title of statewide publications manager for Alabama Media Group, which includes The Birmingham News, Mobile's Press-Register, The Huntsville Times, The Mississippi Press, AL.com and gulflive.com.
"Birmingham magazine holds a special place in this community and David's appointment as editor represents an important commitment to its future," said Michelle Holmes, Alabama Media Group's Vice President of Content. "David's deep experience in the media landscape, his experience working alongside some of the country's top CEOs, and his belief in the power of vibrant magazine journalism will serve us well as we work to ensure Birmingham magazine builds upon its impressive history."
"Birmingham magazine is a wonderful, time-tested publication and brand in a city on the move," Magee said. "Both have bright, exciting days ahead."
Magee's other works include Turnaround: How Carlos Ghosn Rescued Nissan (HarperCollins), The John Deere Way (Wiley), Jeff Immelt and the New GE Way (McGraw-Hill), and The Education of Mr. Mayfield (Blair), named the best non-fiction book in the South in the Independent Publisher Book Awards.
About Alabama Media Group
Alabama Media Group is a digitally-focused news organization encompassing all content, marketing and sales operations for Birmingham magazine, AL.com, The Birmingham News, The Huntsville Times, Press-Register, The Mississippi Press and gulflive.com.
By bringing together the journalistic excellence of our award winning publications with the up-to-the-minute information of AL.com, we solidify our position as Alabama's No. 1 news and information provider ensuring the communities we serve have 24/7 access to what's happening in their world.
About Birmingham magazine
For 52 years, Birmingham magazine has been the definitive guide to all things cultural in the community. Through lively writing, stunning photography and engaging design, Birmingham magazine helps residents of Greater Birmingham's seven-county area make the most of living in the area and connects them to the region's most interesting and influential people.