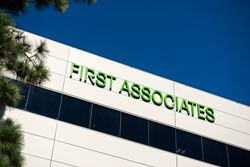 A genuinely disruptive business model in the servicing industry, historically an industry with very little innovation.
San Diego, CA (PRWEB) March 18, 2014
First Associates Loan Servicing announced today that it has named Kirstin Dunn as Vice President of Finance. Dunn will be based out of the company's San Diego headquarters. As Vice President of Finance she will be responsible for the company's finance, accounting, and legal operations, as well as driving the company's acquisition strategy.
"Kristin has the perfect mix of financial, technical and consumer finance background for this role," said David Johnson CEO at First Associates. "This is a time of extraordinary growth and opportunity for First Associates. We have built a highly talented group of people to lead this company into the future and Kristin is a great addition to that team."
Dunn has and exceptional financial background bringing more than 20 years of experience in both accounting and operational management to her new position. Prior to joining First Associates she served as SVP, CFO at Pierce Education Properties, where she oversaw all accounting and finance-related activities for more than 40 limited partnerships and LLCs. Prior to Pierce, her experience included Household Automotive Finance, KPMG, and ACC Consumer Finance. Ms. Dunn holds a BS from San Diego State.
First Associates continues to experience rapid growth as the company executes its strategy of delivering high performance loan and lease servicing through superior technology. The company's core value proposition of delivering services that are highly scalable, flexible, compliant and secure has resonated strongly with clients who have responded enthusiastically.
"I'm excited to be joining a team with such an outstanding track record," said Dunn. "First Associates has built a genuinely disruptive business model in the servicing industry, historically an industry with very little innovation. Clients have seen the competitive advantage they can create in their own industry by partnering with First Associates and have moved quickly to capitalize on it."
About First Associates Loan Servicing
First Associates is a leading third party servicer in the US consumer financial industry. Comprised of a team of professionals with world-class experience, first-rate knowledge and exceptional technology, First Associates provides best-in-class servicing for titled assets and unsecured portfolios with a staff that is committed to providing the highest level of service to borrowers while maximizing lender and investor returns. First Associates provides a wide range of services including loan servicing, lease servicing, backup servicing, UCC management, PUC management, as well as loan and lease origination, verification calls, and initial diagnostic services. More information is available at http://www.1stassociates.com.