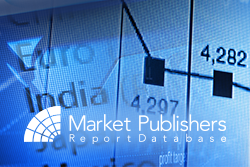 London, UK (PRWEB) March 17, 2014
During 2009-2011, the global methyl tertiary butyl ether (MTBE) producton witnessed downward trend. In 2011, the world MTBE production registered a slight decline and totaled just over 15.35 million tonnes. In the same year, Asia was the largest MTBE producing region in the world, accounting for around 35% of the overall MTBE supply in volume terms. The combined share of the top five MTBE manufacturing countries (namely China, the USA, Saudi Arabia, the Netherlands and South Korea) was around 65% of the world MTBE production in volume. The global MTBE production is poised to decrease by nearly 0.2% annually in the next several years, and in 2017, it is set to fall to just over 15.17 million.
Major companies in the world MTBE market include Panjin Heyun Industrial Group, Huntsman Corp, Super Octanos CA, Qatar Fuel Additives, SABIC, PetroChina, LyondellBasell, Dubai Natural Gas Company, SINOPEC, and Bandar Imam Petrochemical.
Comprehensive analysis and forecast of worldwide, regional and country MTBE markets can be found in the in-demand research study "Methyl Tertiary Butyl Ether (MTBE): 2014 World Market Outlook and Forecast up to 2018" worked out by Merchant Research & Consulting and recently published by Market Publishers Ltd. The report presents a deep insight into the current situation and historical evolution of the MTBE market; provides future industry outlook; unveils the accurate data showing MTBE capacities, production and demand trends, offers foreign trade statistics, and reviews the price fluctuations.
Report Details:
Title: Methyl Tertiary Butyl Ether (MTBE): 2014 World Market Outlook and Forecast up to 2018
Published: January, 2014
Pages: 113
Price: US$ 4,500.00
http://marketpublishers.com/report/industry/chemicals_petrochemicals/methyl_tertiary_butyl_ether_market_outlook_2008.html
Profound analysis of the global MTBE market supplemented by a wealth of historical and present industry estimates is available in the in-demand report. The study discloses a broad range of important industry statistics illustrating MTBE consumption/production, capacity and foreign trade; and reviews the regional changes in the MTBE prices. It covers the MTBE market scenario at various geographical scales, tackles the vital industry issues and concerns, investigates the prevailing trends, delves deep into the competitive landscape, contains detailed profiles of the dominant companies, and also highlights the actual state in the feedstock market. In addition, the study provides an extensive future outlook for the world MTBE market.
Reasons to Buy:

Take notice of the global MTBE industry performance.
Gain profound understanding of the major trends in the market.
Become aware of the situation in the main geographical markets.
Get access to accurate data on the MTBE capacity, demand, production, foreign trade (locally, regionally and by country).
Be abreast of the important industry events and recent price fluctuations.
Understand the competitive climate.
Identify the strongest industry players and find prospective partners of clients.
Gain an idea how the MTBE market will likely develop through 2018.
More in-demand research reports by the publisher can be found at Merchant Research & Consulting page.