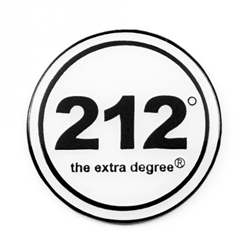 Adopting 'the extra degree' as a philosophy to live and work by means the difference between being good and being great.
Marlborough, MA (PRWEB) March 19, 2014
Altico Advisors (http://www.AlticoAdvisors.com) today announced the keynote speaker for their May Spring Summit – "Take Your Business Above & Beyond with Altico Advisors." The keynote address will be delivered by Sam Parker, world-renowned speaker and best-selling author of 212° the extra degree©.
The Spring Summit, which will be held on Wednesday, May 7th at the Sheraton Tara in Framingham, MA is an opportunity for clients and prospective clients to learn about Altico's ERP, CRM and Integration services, with presenters from the Altico team and sponsors whose applications extend the capabilities of Microsoft Dynamics GP for ERP, Microsoft Dynamics CRM, and NetSuite for Cloud ERP, CRM and Industry Solutions in the Cloud.
"We've pulled out all the stops this year," explains Mike Kean, President of Altico Advisors. "The Spring Summit is an all-day event with 16 solution-specific breakout sessions. Something for everyone. The opening keynote address by Sam Parker is the perfect fit for our Above & Beyond theme."
Session topics will all conform to the theme of the event, demonstrating how "the extra degree" provides the tools that companies need to realize the potential of their software systems. By moving up to the next level, business will achieve sustainability and a competitive edge. Registration is now open at http://www.AlticoAdvisors.com/register.
According to Marcia Nita Doron, Altico Advisors' Marketing Director, "Adopting 'the extra degree' as a philosophy to live and work by means the difference between being good and being great." Doron continues, "All of the clients and partners who attend our Spring Summit will be inspired by Mr. Parker's keynote address and will come away with tangible ways to move 'Above & Beyond' in their personal lives and in their workplaces."
About Sam Parker
Sam Parker co-founded Give More Media Inc. (GiveMore.com) in 1998 after selling for more than a decade in several different industries – financial services, pharmaceuticals, orthopedic implant devices, office products, and software. Located in Richmond, Virginia, Give More creates and publishes fresh no-fluff material that helps people care more about their work and the people around them. Sam is the author of three bestselling books – 212° the extra degree®, Smile & Move®, and Lead Simply™. Each has caught on at hundreds of top companies and education systems across the country. His 212 philosophy has even captured the attention of a few professional sports teams over the years.
About Altico Advisors
Headquartered in Massachusetts, Altico Advisors implements and supports business, financial, and customer management software solutions for mid-market enterprises, primarily throughout New England. In addition, Altico provides a wide variety of integration, consulting and advisory services, such as outsourced financial services, business and IT strategy alignment, software selection, and business analytics. Altico Advisors is a NetSuite Solution Provider and a Microsoft Gold Partner. Connect with Altico Advisors on our Web site at AlticoAdvisors.com and on our blog at alticoadvisors.com/blog.aspx.