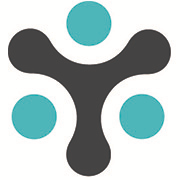 "There were at least six or seven forms per student, but the InfoSnap solution provided a streamlined process that has virtually eliminated much of the leg-work and paper-based costs we'd been faced with before."
Austin, Texas (PRWEB) March 18, 2014
School closings are quite common during the winter months in Connecticut, but a surprise snow storm in early October caused Leigh Pont, Technology Director at Regional School District 10, to question the administrative procedures that had been in place. The Superintendent was forced to implement school closures across the district and the impending storm became an even larger problem once administrative staff realized that emergency contact information was limited and inaccurate, posing a challenge for notifying parents and guardians.
"It was a disaster," recalls Pont. "Incorrect phone numbers and emails made it hard for staff to reach families. After receiving an abundance of bounce backs, the Superintendent asked, 'What can we do to fix this?' I told him that InfoSnap is the solution."
Pont contacted InfoSnap and shortly after, gathered all paper forms and sent them to a solutions specialist who put together a preliminary look for Pont and his staff to review. "Prior to InfoSnap, we'd have hundreds of forms piled up on secretaries' desks, ranging from address verification to permission forms to health information," says Pont. "There were at least six or seven forms per student, but the InfoSnap solution provided a streamlined process that has virtually eliminated much of the leg-work and paper-based costs we'd been faced with before."
Once their customized solution was implemented, the immediate result was gratifying and measurable. "We have saved a huge amount of paperwork and no longer have to decipher parents' handwriting," says Pont. "It has been a wonderful thing. It integrates with PowerSchool, saves staff hours, and has allowed us to use features in order to simplify a number of different processes."
Those features that have assisted Pont and his staff in achieving a higher productivity rate include online registration for new, annual, and kindergarten students as well as staff registration. "The free and reduced lunch forms have enabled our staff to enroll a number of students that we were unable to previously identify," says Pont. But, it is not just the administrative employees who are reaping the benefits of this solution. School nurses throughout the district can access and maintain students' health information online, and a paper printout of each health file is placed in a binder for nurses to have with them if they have to leave the school building in case of an emergency.
Having a customized solution has allowed Pont to make changes when necessary. "We've made subtle modifications to our solution each year to either reflect new information or different ways of collecting information, and the service I've received from each solutions specialist at InfoSnap has always exceeded my expectations," says Pont. They're very knowledgeable, quick, and pleasant."
Parents have given gold stars all around. "Once the solution went live, we received numerous calls from parents who'd say it's the most fantastic thing we could have ever done," recalls Pont. "They loved it." When asked why Pont selected InfoSnap, his response was short yet powerful. "We wanted a solution that provided responsible automation of data delivery, and InfoSnap does just that."